Why Living Room Staging is Critical to Sell Your Home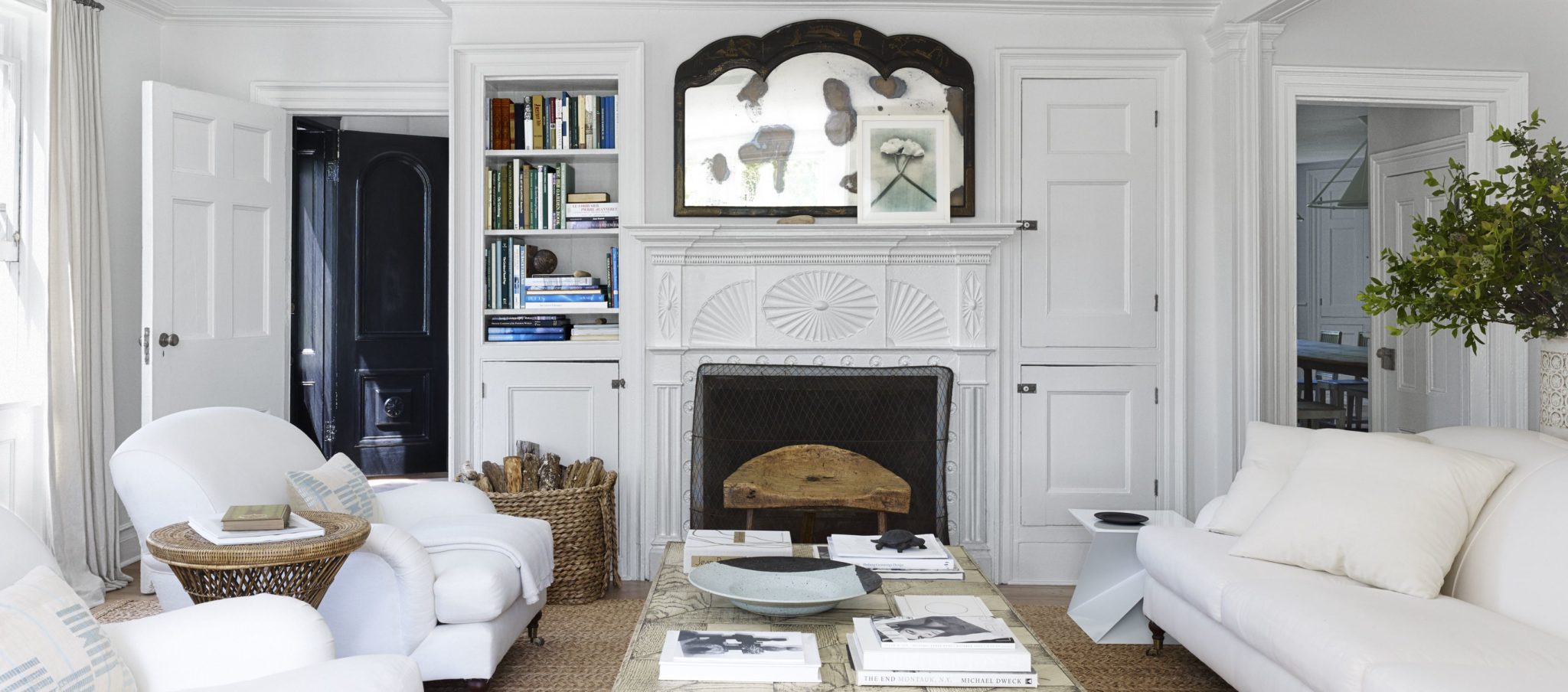 The Importance of Living Room Staging When Selling Your Home
The living room is arguably the most important room in the home. Contrary to the more functional rooms like the kitchen and bathroom, the living room serves one primary purpose – to live. It's the room that you think of first when decorating. It sets the tone for the rest of the home. It's where you will greet guests. A beautiful living room is something that is critical to selling your home and living room staging is the most important aspect.
The living room is where we come to think,
to slow down the world for a second.
-Jason Winston George
Likewise, when it comes to selling your home, you may think that all rooms are equally as important. But a study conducted by Housesimple.com shows that the living room is ranked #1 of most essential rooms in the house according to buyers followed by the kitchen and master bedroom.
Staging the living room is one of the most critical parts of staging your home. The living room is where everyone goes to relax, to enjoy time with friends and family. Potential buyers need to be able to walk in the room and picture themselves enjoying family time together. Memories are made here. Family game nights, watching the Super Bowl, enjoying watching your children open presents on Christmas morning, or lounging around after a long day at work are all great examples of what potential buyers have gone through their minds when they are touring a possible home.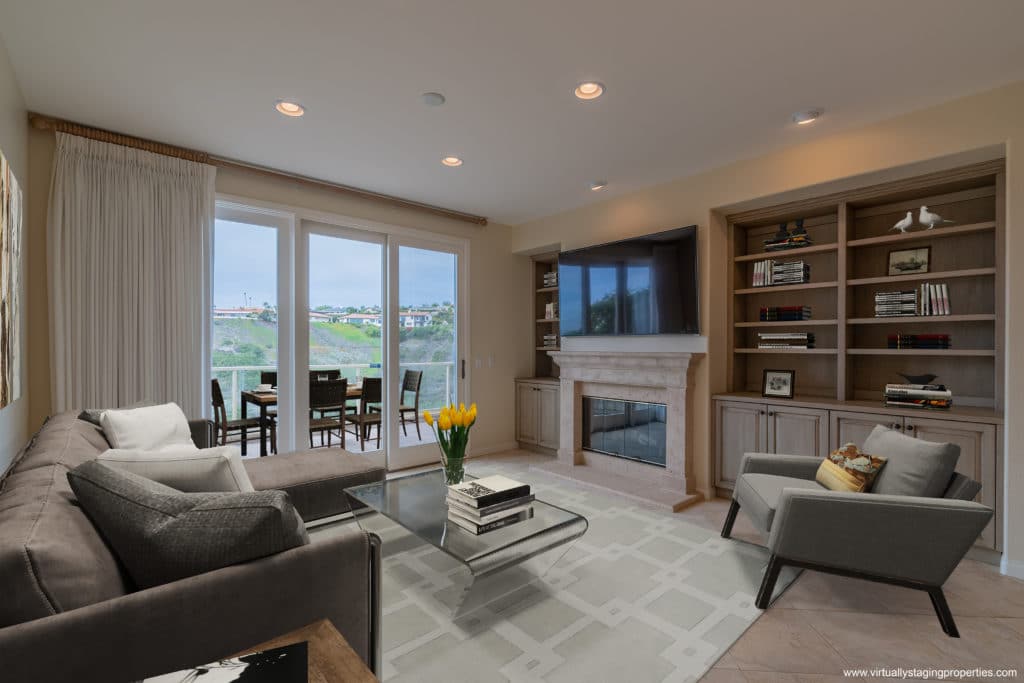 Staging a Living Room Does Not Have to be Complicated. Consider These Tips.
Let's start with the easiest thing you can do – declutter. Remove all your personal items, photos, memorabilia, and extra items that do not create a warm and soft space. 
Buyers will turn around and leave if the house is not clutter-free because all they see is a mess. Only keep the necessities in this room. You want to have enough items in the room that help prospective buyers visualize the space without your personal style taking over. See our post Tips for Downsizing, Donating, and Selling Your Junk for more information on decluttering your home.
Prospective home buyers love natural light, especially when the natural light comes in through the living room. Any windows you have in your living room should be dressed for success. That means using window treatments, placing a mirror across from a window to make the room appear bigger, and cleaning the windows.
We can't stress enough the importance of cleaning the windows. They should sparkle – drawing home buyers to them so they can gaze out into the yard and picture they're family enjoying the lawn.
Living rooms are meant for entertaining, conversation, and gathering. To make your living room cozy and comfortable, maximize your seating arrangements. This allows buyers to see how they can fit their family in the room. Key pieces of furniture to showcase seating are couches and armchairs, arranged around a coffee table and end tables.  
If your living room is small, you should still try to highlight seating possibilities. For small rooms, you can also use mirrors to make the room appear bigger.
This tip will take a little more effort but is definitely worth the investment: create a beautiful, neutral-colored space.  Neutral paint colors are essentially a blank canvas for homes, giving buyers the opportunity to view your home easily. (Bold paint colors can be distracting and also remind buyers that your home isn't move-in ready.)
Neutral spaces also include furniture, another great way to impress potential buyers. Check out this article on The Spruce Top 9 Neutral Paint Colors for a New Home to get an idea of the neutral colors buyers are looking for in their homes.
Sometimes a living room has a natural focal point that needs to be highlighted, like a chandelier. Fireplaces, built-in bookcases, large picture windows, and high ceilings are all focal points that you should spotlight if you have them. Showcasing these features in the best light is critical to making your living room look and feel cozy and homey. No Vacancy Home Staging has a great post on Fireplace Makeovers if yours needs an update. 
Other times, you may need to create a focal point. Entertainment centers, a chandelier, a large mirror, and an interesting bookcase are all examples of ways to create a focal point in a living room that doesn't have one.
Is your property already vacant?  Ditch Renting Staging Furniture with Virtual Staging Furniture. Virtual staging allows you to do everything above, just using your empty house. While the house will be empty when buyers tour the house, they'll see beautifully staged photos online. This gives them an idea of how the property looks with furniture while allowing them to see the house empty as well.
Want more ideas? Check out our blog post How to Stage Your Home Like an Interior Design Expert.
Contact us today for more virtual staging help.
"Your virtual staging product is sensational! The efficiency condo I had listed was in a community of 60+ units for sale and had no offers.  After posting the 3 virtually staged photos of my unit, I got an offer within 5 days and beat out all the competing units listed in the same price range.  Thanks for a great job!"
SUE MILLER, Realtor | Re/Max of Naperville – Illinois
"After posting the virtually staged photos I saw an increase in showings and we got my vacant listing under contract in less than 14 days! "
PAUL HERRICK, Realtor | Keller Williams Realty – Massachusetts
"Our vacant property was listed for sale with no offers for over 90 days and after virtual staging of the photos took place, we instantly saw an increase in buyer traffic and got an offer in less than 4 weeks.  The buyers liked the photos which helped them with decorating ideas for the home."
JEANNIE THOMPSON, Agent | Long & Foster – Virginia
"My vacant property listing sat for about 3 weeks on the market and after posting the virtual photos by Virtually Staging Properties, I saw a 50% increase in buyer traffic and we got an offer just 1 day later.  The buyer's agent thought virtual staging was a great idea and was going to consider using it for their vacant listings."
TARIQ THOMAS, Agent | Thomas Holding Group – Pennsylvania
"You all did a phenomenal job on these virtual staging photos!  Really, I can't say enough how much I love them.  They are absolutely stunning and my clients are thrilled!"
SHEILA SALVITTI, Agent | Coldwell Banker Premier Properties – Pennsylvania