Interior Design Styles to Avoid When Staging a Home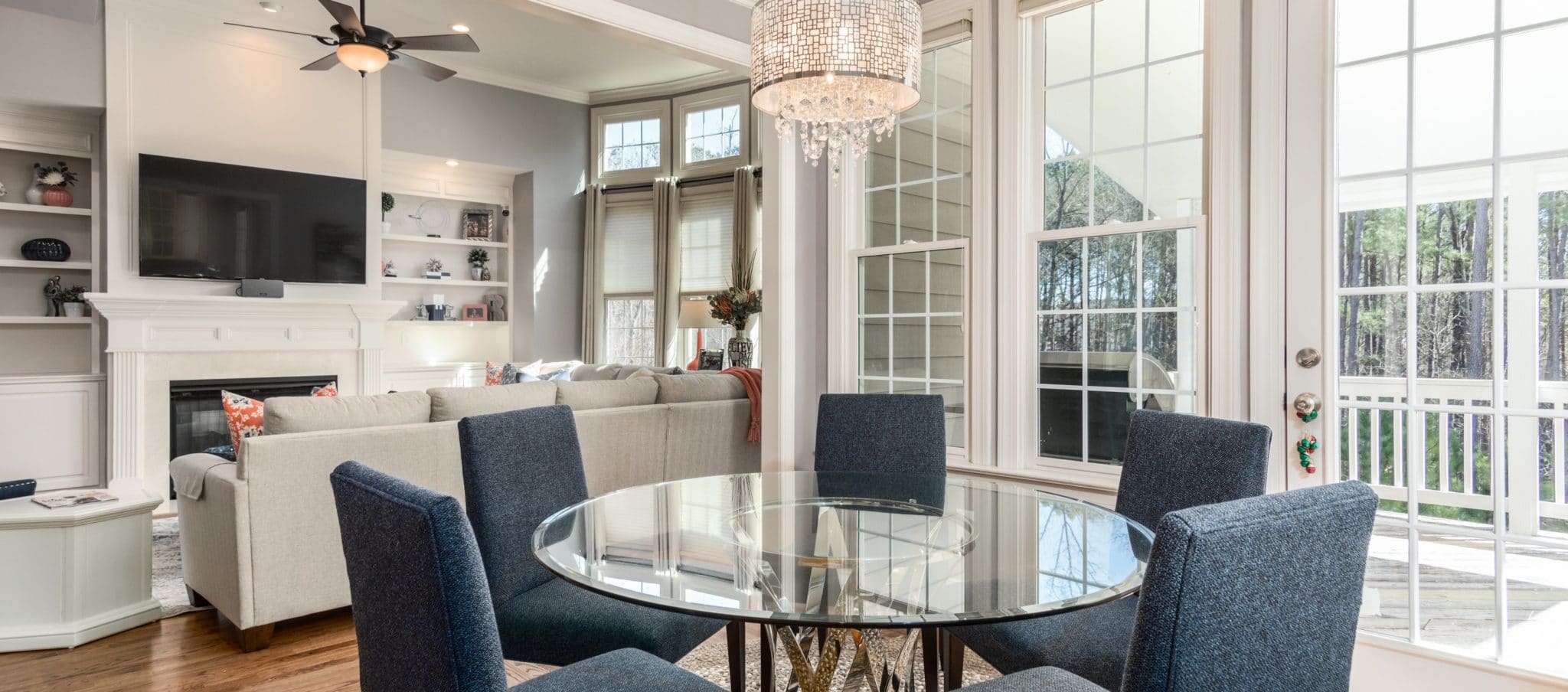 6 tips to make your home appeal to buyers
Making the right impression to potential buyers is crucial to selling fast. But sometimes homeowners don't think about a buyer's first impression when it comes to their own personal interior design styles.
Smart sellers are turning to home staging to make their properties stand out. No Vacancy Home Staging founder, Krisztina Bell tells Georgia Business Radio, "I follow the golden rule of staging and that is 'Keep it Simple'. I go for classic styles and clean lines because it's all about making those first impressions count!"
Remember that famous quote "You only get one chance to make a good first impression." So when you are getting ready to list your home keep that in mind. Here is a list of interior design styles to avoid:
Avoid bright color patterns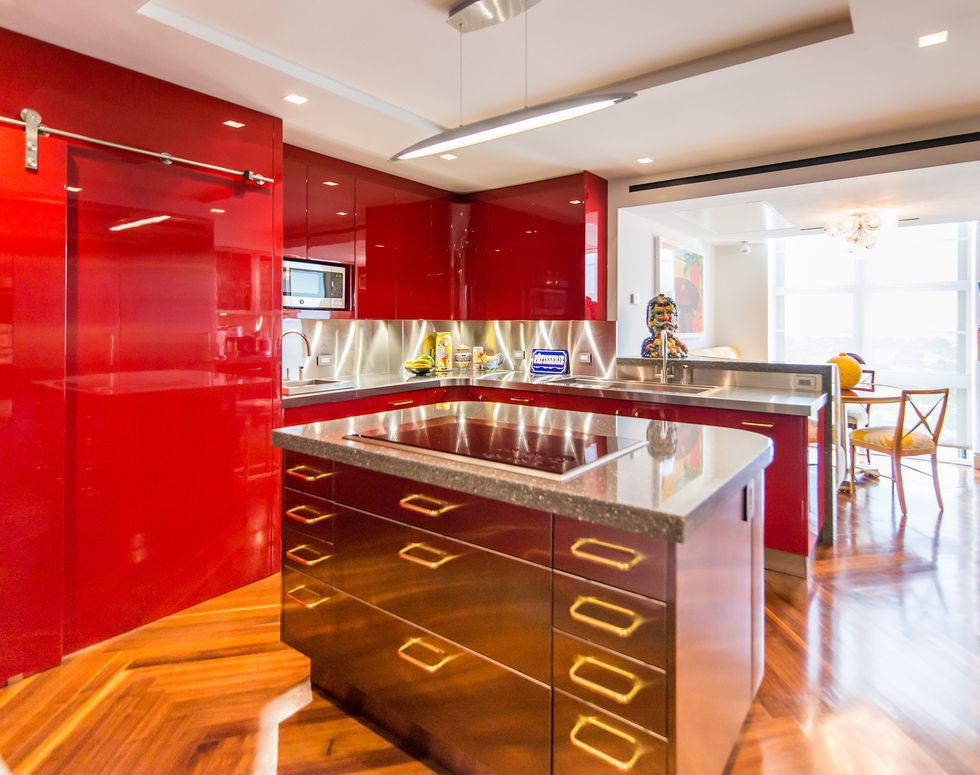 Design by Taylor & Taylor
Bright colors on your walls can be super trendy and in season. However, buyers may not like the bright colors and it can be an immediate turnoff. Many buyers also worry about the amount of money it would cost them to cover up bright paint or wallpaper. The same thing goes for the flooring. Don't overdo it with bright floor patterns.
Specific Themed Rooms
Image by Animal Artistry
An African safari-themed office space complete with a bear rug and antelope antlers hanging on the wall or a pink Japanese Cherry Blossom themed living room could make it difficult for buyers to look past the theme and see a room for them.
Gold Fixtures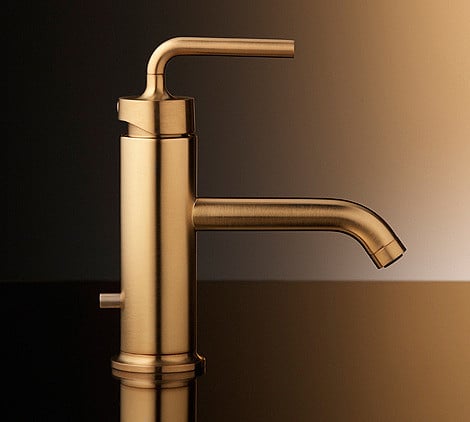 Gold fixtures throughout the house are a hot trend right now. Golden faucets in the kitchen and bathroom are being used by interior designers everywhere. However, they still fall within the category of trendy which is still a no-no when it comes to marketing your home. Change out your beautiful gold fixtures for something more neutral and take them with you to your new home.
Multipurpose Bedrooms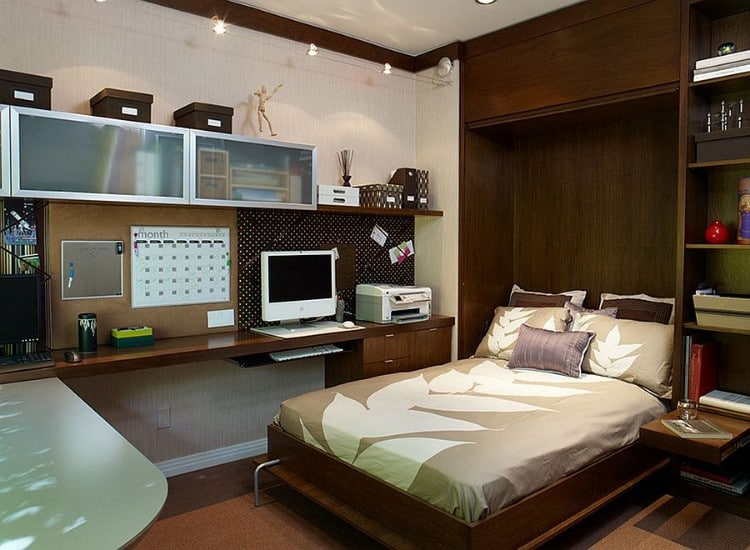 A bedroom is the sanctuary of the home. It's where the buyers will look for a tranquil and restful place. So if your bedroom currently doubles as a craft room, home office or nursery, clear out as much as you can to create a clean and relaxing. This will appeal to the buyers.
Offensive Artwork
Paintings or photographs that portray nudity or taboo images are another "no-no" when it comes to selling your home. Although these images are priceless works of art to you and might be admired around the world, a buyer may not appreciate them especially if they are bringing children to the home tour.
Odors
This is a big one for buyers. Cigarette smoke, urine, and dampness are just a few smells that are a major turnoff to buyers. These issues can be very costly to fix including carpet removal and replacement, and fresh paint throughout the home to eliminate the odor. Dampness can spell expensive mold removal as well. Be sure to resolve these issues before listing.
Remember that when it comes to selling your home, less is always more. Your home should be a beautiful canvas that buyers can see themselves living in. By creating a welcoming environment, you will ensure your home sells quickly. Contact Virtually Staging Properties today for more advice on staging, what interior design styles to avoid when selling, and how virtual staging can save you money.
"I was thrilled with our virtual photos cause we got an offer just 5 days after posting the photos online!"
PEGGY RYAN-LANIGAN, Realtor | Lyon Real Estate – California
"Love the photos! I will be your most devoted client!  Thank You!!!"
PAMELA BELLLAH, Managing Broker | John L. Scott Real Estate – Washington
"The photos were beautiful and certainly gave life to my vacant listing and within the first week after posting the photos and the listing online, we got 4 offers and a full price offer was accepted.  Thank You!"
ANNMARIE DEL FRANCO, Agent | Blackstone Properties of CT – Connecticut
"You all did a phenomenal job on these virtual staging photos!  Really, I can't say enough how much I love them.  They are absolutely stunning and my clients are thrilled!"
SHEILA SALVITTI, Agent | Coldwell Banker Premier Properties – Pennsylvania
"The unfurnished townhome we had listed had been on the market for 4 months until we decided to engage in virtual staging.  I had the townhome professionally photographed and then had the photos virtually staged and they were so realistic.  We had a binding contract within 2 weeks after posting the virtual photos!"
ERIC BROOKS, Realtor | Wydler Brooks Real Estate – Virginia