Virtual Staging has emerged as a formidable technological advancement in Home Staging techniques. It's a cost-effective alternative to traditional staging, however, it can also be a great supplement to traditional staging of vacant homes. As the pioneers of the Virtual Staging movement, the founders and professionals of Virtually Staging Properties℠ have developed an exclusive, proprietary virtual staging process. Our process allows us to use current furnishings and decor to create virtually staged photos of vacant homes, producing exceptionally photorealistic staged photos for clients all around the country.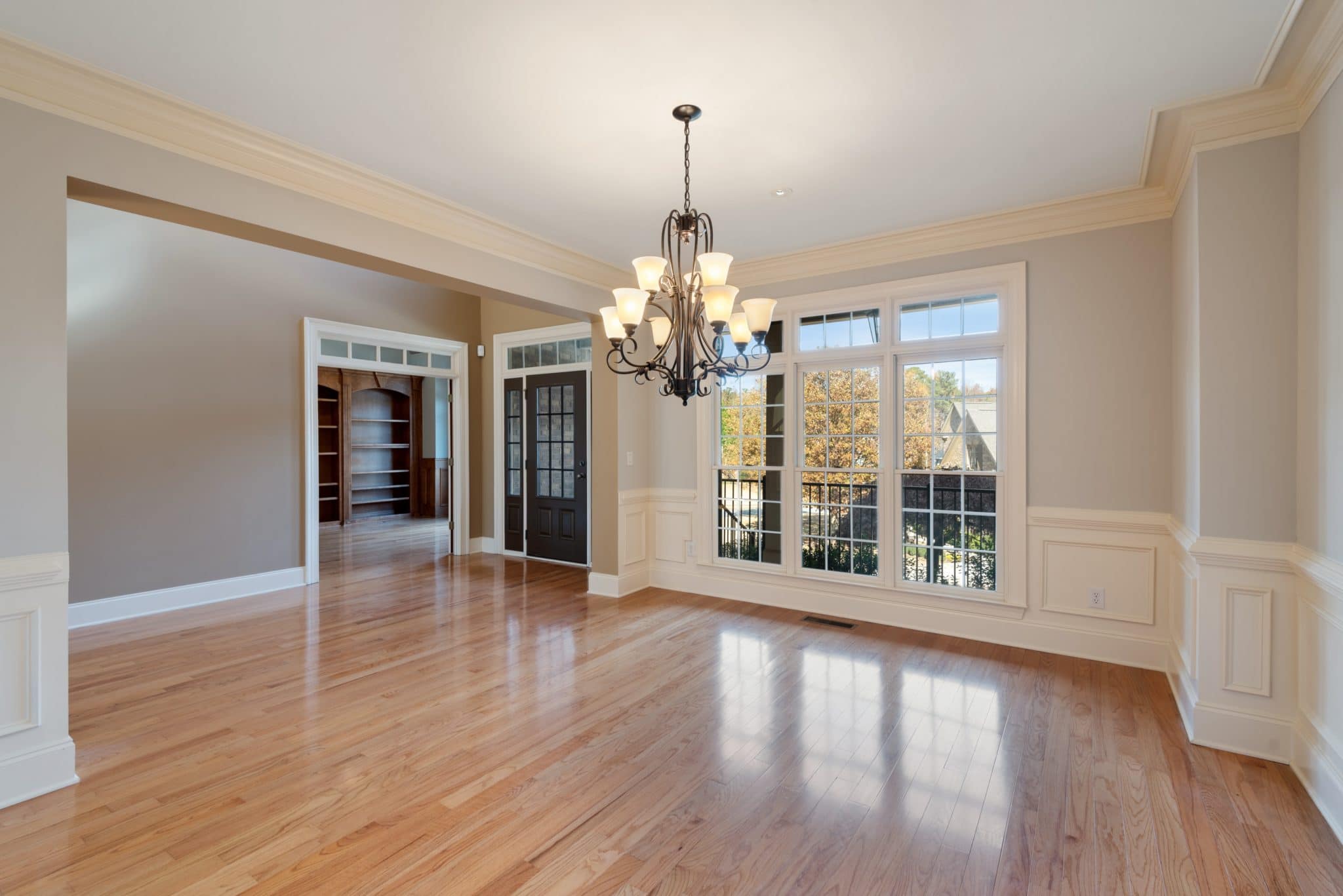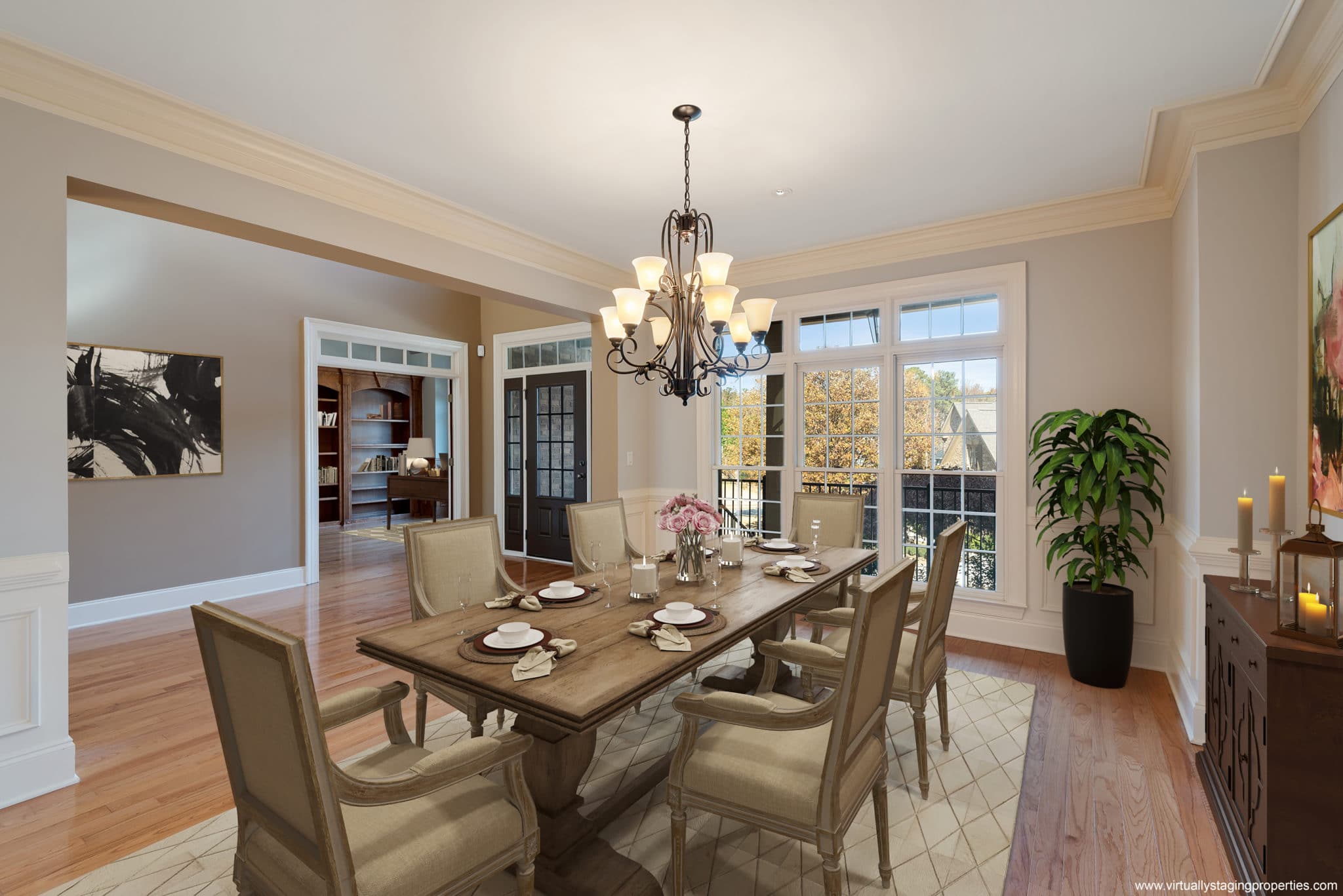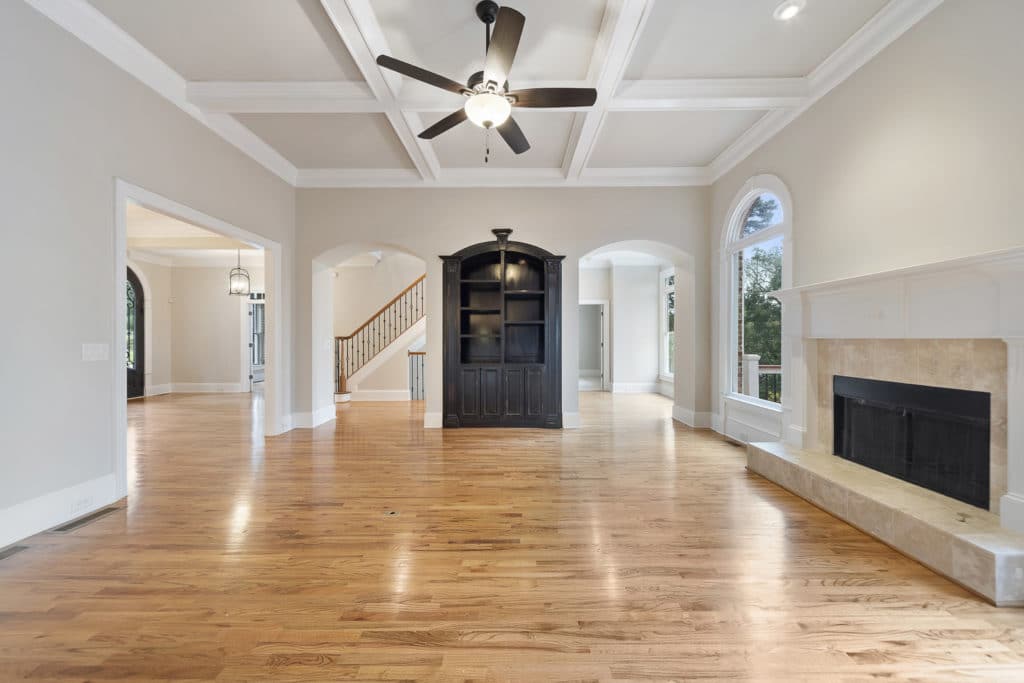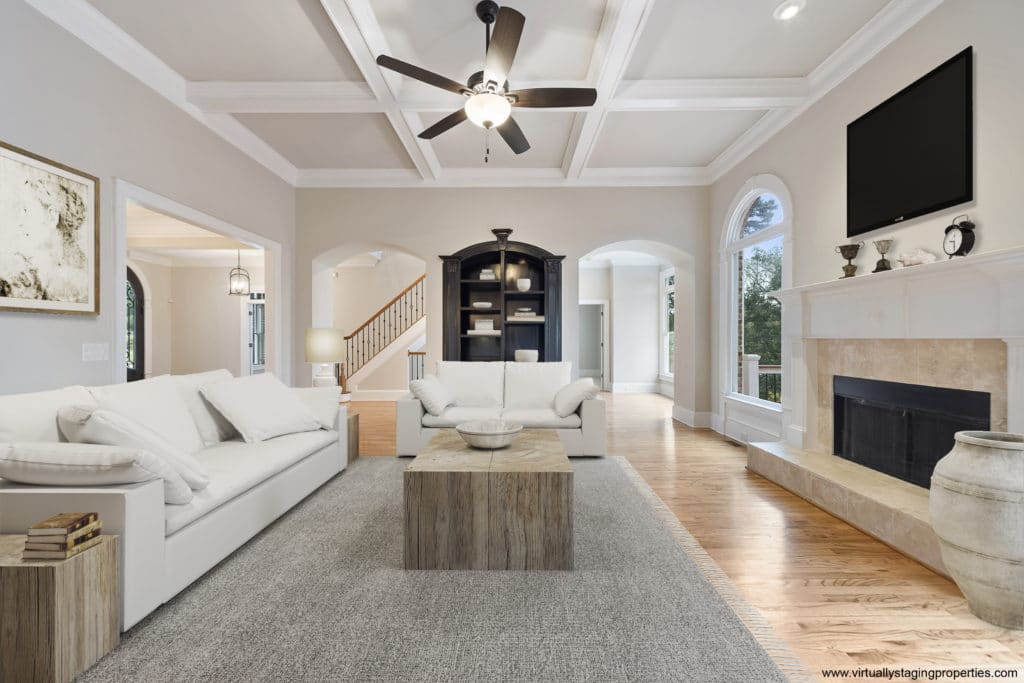 Why is a Realistic Product so Important?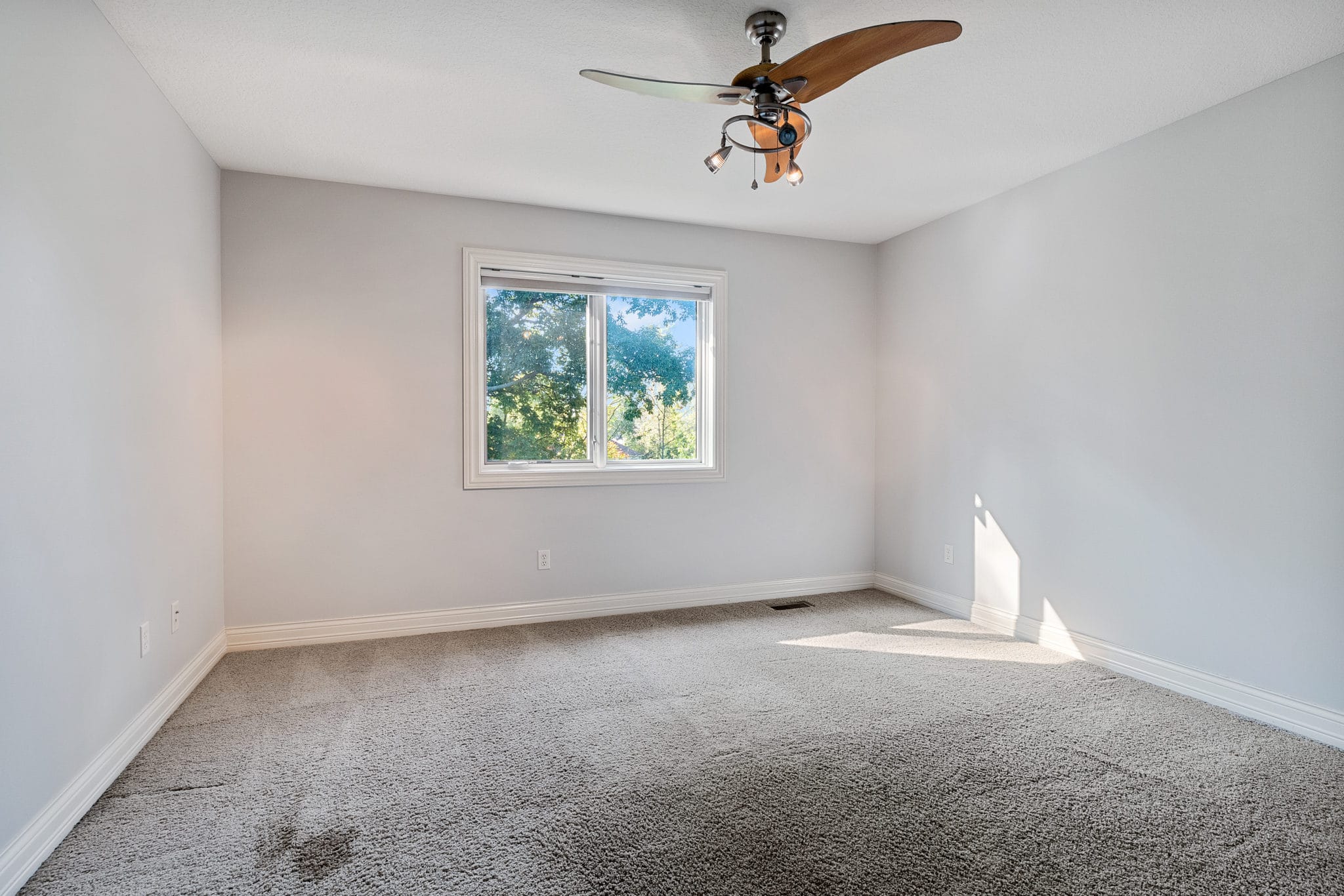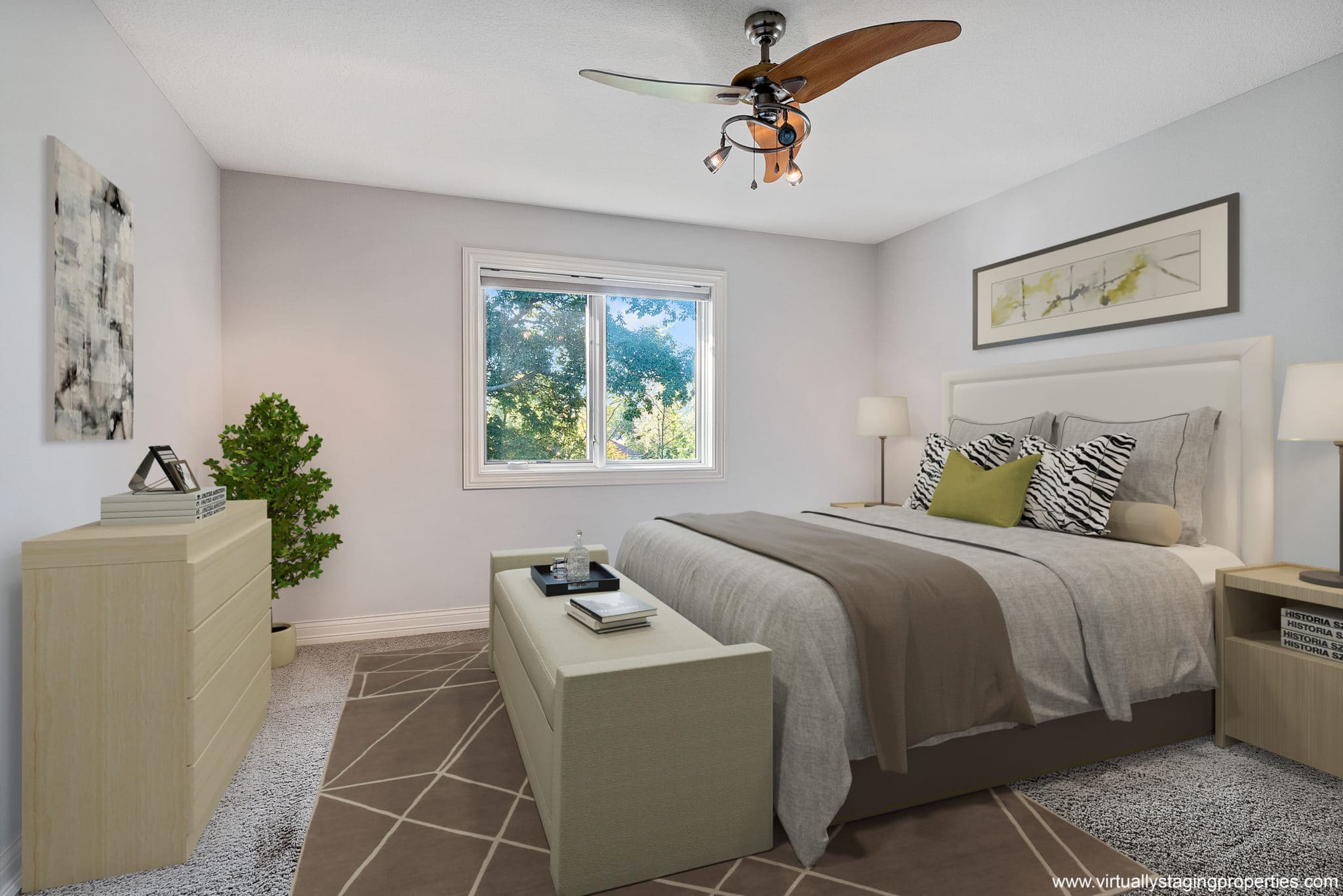 Because 85% of potential home buyers say that the photos are the most important factor when viewing a home online. Virtually staged photos that don't look realistic actually do more harm than good. A poorly executed virtual staging, with oddly oriented, disproportionate or unrealistic furnishings serves only to distract the online viewer, causing them to reject the premise of actually living in the home, replacing it with a chuckle and a keystroke to move on to the next property. Our virtual staging process provides a realism that draws a buyer's attention online.
Realism is the most significant benefit of our 'current furnishings' approach to virtual staging. When used in conjunction with our proprietary process, current furnishings and decor produce a realistic image whose realism can't be matched by any other technique.
In the years since VSP introduced its ground-breaking virtual staging service, several competitors have demonstrated an inability to compete effectively, principally revolving around two central themes: unrealistic finished images and the inherent difficulty involved with utilizing current furnishings.
Those that have attempted to copy our approach quickly realized the difficulty of producing a high quality finished product. The process of using current furnishings is quite a bit more complex and time-consuming than it might seem (but the benefits to our clients are substantial). Effective Virtual Staging with current furnishings requires an extensive inventory of furnishings and decor, as well as exhaustive attention to detail. We have seen many examples of competitors' finished products that would never be mistaken for real. These competitors have come and gone, realizing that virtual staging requires time, patience, depth of inventory and true professional vacant home staging expertise.
Benefits of Virtual Staging vs. Traditional Home Staging
There are several critical reasons more sellers are choosing virtual staging over traditional home staging techniques. Take a look at some of the most significant factors below.
Virtual Staging Offers a Powerful Digital Marketing Tool
It shouldn't come as a surprise that over 90% of home buyers start their search online. What is more important to recognize is that 97% of those potential buyers noted that photographs are the most critical aspect of the home listing. With the vast majority of home searches beginning online, displaying visually-compelling listings is crucial to attract and retain the interest of buyers.
Virtual staging allows you to showcase individual rooms at their highest potential. Marketing vacant rooms puts too much pressure on a buyer to conceptualize the potential of a room. Virtual photos allow buyers to more easily visualize their own furnishings in the space and demonstrate what can be accomplished aesthetically. In addition to the added value of professional photos, virtual staging is significantly more cost-effect than traditional staging.
Virtual Staging is WAY Cheaper Than Traditional Home Staging
While home staging can provide a significant return on investment for some sellers, not everyone has the budget to afford expensive furnishings to do so. This is especially true if the home is on the market for a longer period of time. The invested benefit may also not apply to mid-range or smaller homes that require a staging budget in the low thousands.
For only a few hundred dollars, sellers can use virtual staging to create realistic photos of every room in their home, while showcasing individual spaces at their highest potential. This avoids drawn-out and expensive furniture rentals and the headache of maintaining the property while it's on the market.
Virtual Staging Allows Limitless Design Elements
Depending on your budget, traditional home staging offers limited variety in terms of interior furnishings and décor that will best suit your listing. With our virtual staging service, you're provided a vast portfolio of furnishing options that are constantly updated to match the newest interior design trends. Our portfolio is especially useful in more eclectic homes that can be difficult to physically stage.
Sellers Can Use Virtual Staging While Still in Their Home
Virtual staging is an excellent option for sellers who are still in their home while it's on the market. Virtual staging does not remove or edit design elements that are currently in a home. However, you'll be able to remove personal items or furnishings that make negatively affect your listing. Once the photos are taken for staging purposes, furniture and other items can be placed back where they were to begin with. Virtual staging is more convenient and allows you to maintain a comfortable style of living while your house is on the market.
How Home Decor Trends Play a Role In Staging?
While physical staging varies greatly from virtual staging, there is one critical necessity is required to have success in either industry – interior design knowledge. Fortunately for us, we are experts in that department. Krisztina Bell, the founder of our home staging partner company, No Vacancy, uses her extensive experience in home staging, real estate, and interior design to select modern, stylish pieces to add to our portfolio of furnishings and décor. Our portfolio is ever-growing with stylings that attract buyer attention.
You'll find that countless other competitors rarely update their portfolio and are incredibly limited when it comes to placing virtual furnishings that accentuate your space. They're also unlikely to have the background or ability to showcase eclectic architectural styles, color palettes, and other designs that require acute attention to detail. We are fortunate to have Krisztina on our team to utilize her eye for detail and fundamental knowledge of interior design trends.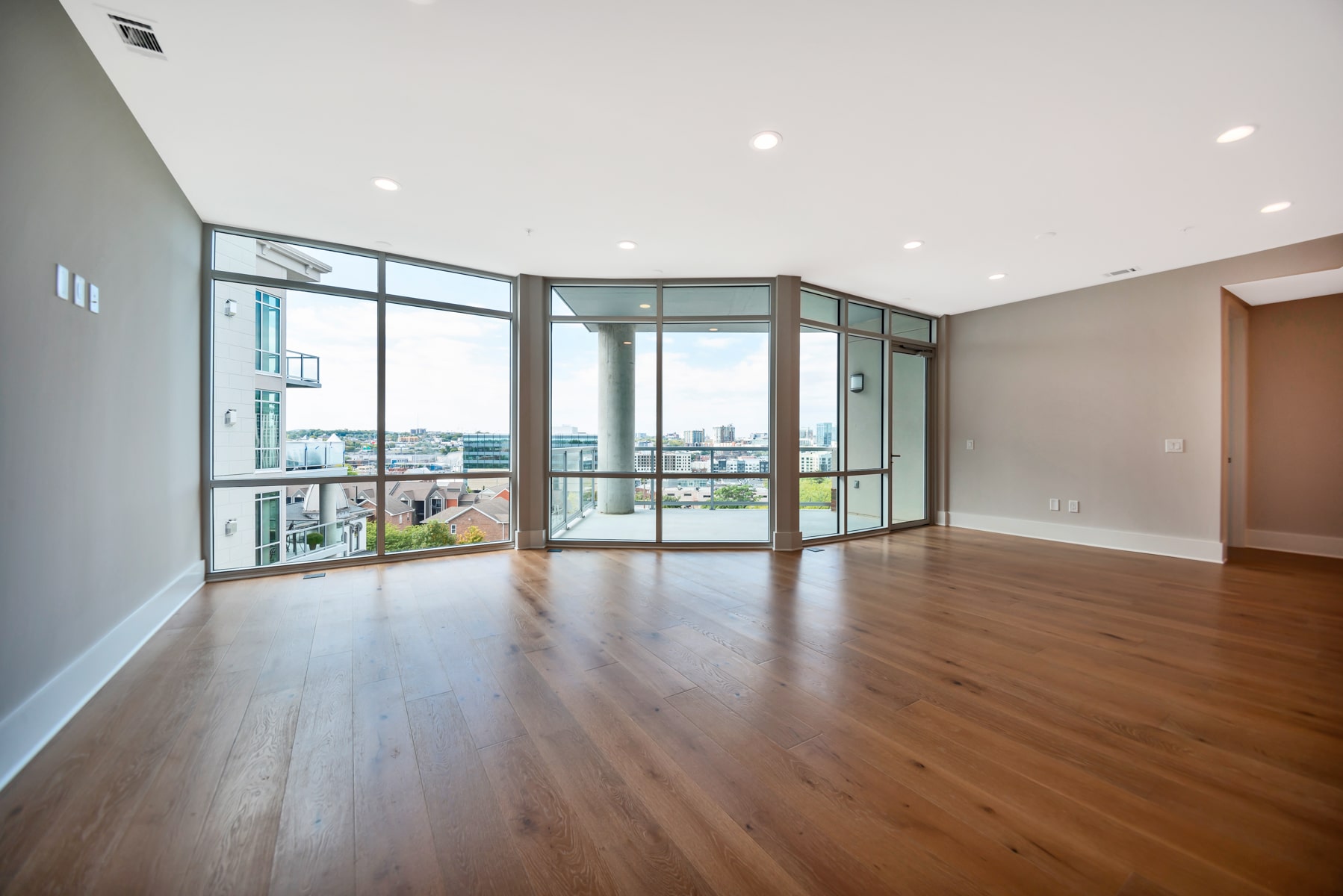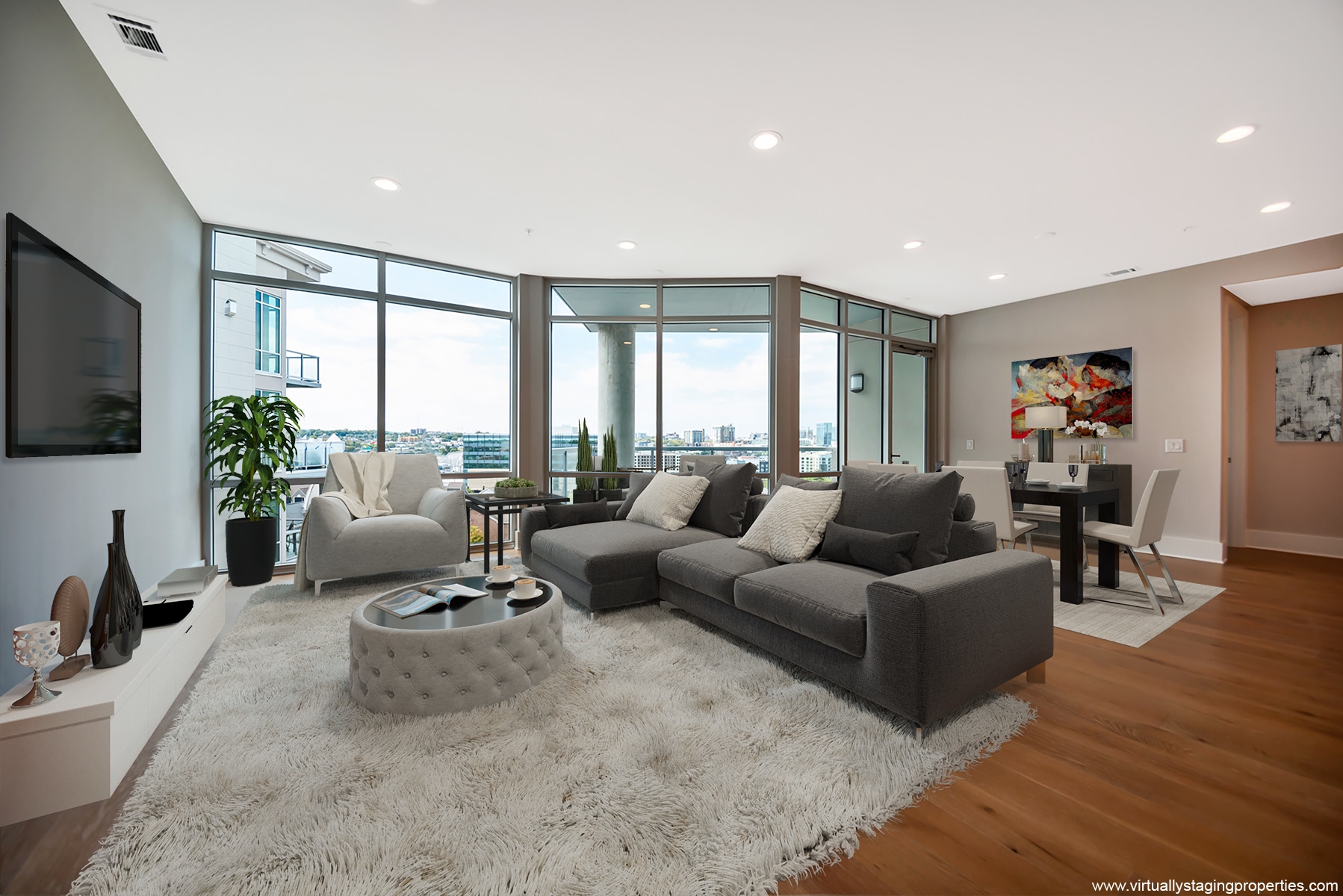 How Much Does Virtual Staging Cost?
Our virtual staging services are priced based on the number of photos we stage for you. While we average 4 to 5 staged photos per order, this can vary quite a bit based on the size of the home as well as any showing feedback received if the home was listed previously.
Virtual Staging for Real Estate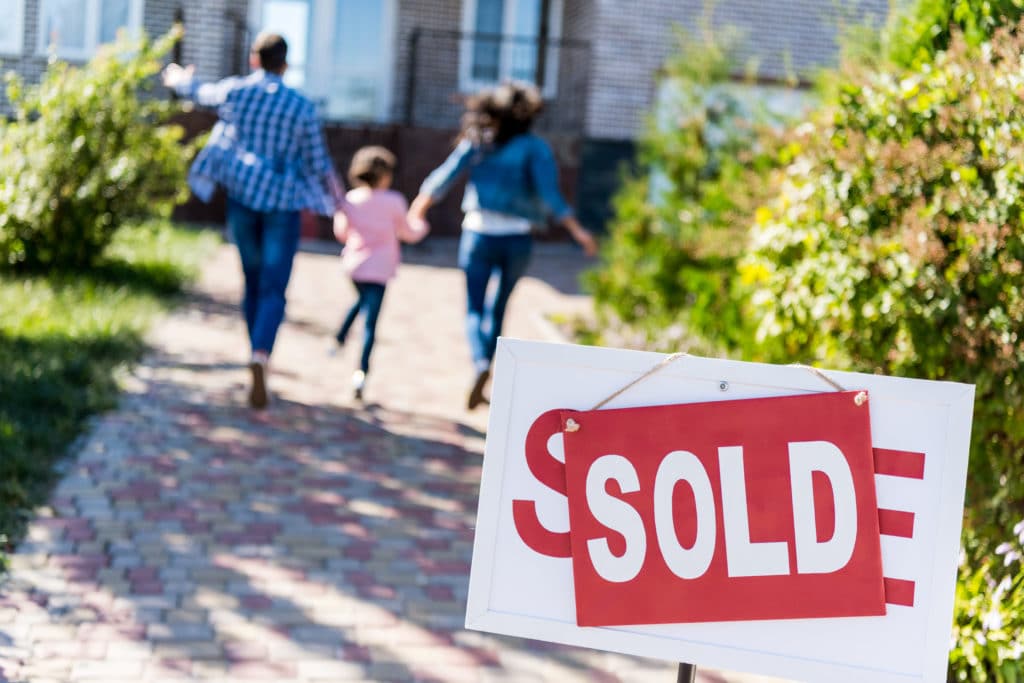 Traditional home staging is labor-intensive, time-consuming, and typically very expensive. As an agent, if staging one or more vacant properties isn't in your budget, virtual staging offers several of the same benefits for a fraction of the cost. This tool provides a cost-effective way for brokers and agents to maximize the value of vacant listings with a click of a button. 
Rather than spending several thousand dollars to physically stage a home, many industry professionals are choosing to go virtual for under $300 a listing. Our virtual staging services deliver incredible benefits for 8-10% of the cost of traditional home staging. Want to leave physical copies of the staged photos at the property for buyers when they tour? We'll supply you with high-res photos that help your clients visualize the potential of your listing.
Benefits of Virtual Staging for Homeowners
Staged Homes Sell Faster
It's no secret that selling a home in a competitive market can be a stressful and time-consuming process. To add more pressure to the equation, the longer a home is on the market, the more likely the selling price is to drop. Realtor.com suggests that "On average, a staged home sells 88% faster (and for 20% more) than a non-staged one." When you consider these numbers and also the fact that 90% of buyers start their search online, it's essential to ensure that your home is delivering the best first impression possible.
Virtual Staging Is Inexpensive
We don't mean to sound redundant, but the home listing process can be time-consuming and expensive. Our solutions enable you to keep your budget in check and allocate money to other expenses often associated with selling a home or relocating.
Rooms That Benefit the Most From Virtual Staging
In a 2017 profile of home staging, the National Association of Realtors (NAR) stated that 86% of buyers say that seeing a staged living room is "important" or "very important, a rate higher than any other room in the house.
Tips for Staging a Living Room 
Declutter and remove personal items

Neutral paint tones like cream, beige, and gray work best

Decorate with greenery, flowers, and neutral artwork
In the same study conducted by the NAR in 2017, 84% of buyers stated that the master bedroom was important or very important to stage making it the second most critical room for sellers to stage.
Tips for Staging a Master Bedroom
Avoid themed bedrooms

Clean out and organize closets to show off storage capacity

Remove toiletries and personal items from en-suite bathrooms

Use throw pillows and blankets to add color
With 68% of buyers noting that the kitchen is important or very important to stage, this communal space comes in at number 3 in terms of the most important rooms to stage in a home. Buyers want to see a bright and well-kept kitchen, Decluttering and cleaning are the two most critical things to consider when staging a kitchen.
Additional Tips for Kitchen Staging
Showcase storage capabilities

Fresh paint is a must – no outdated wallpaper!

Clean the counters of unnecessary items

Add flowers, bowls of fruit, or other attractive but minimal decor
Visit our FAQ page for a comprehensive list of our most popular questions. Can't find an answer to what you're looking for? Contact our team today! We'll make sure you get the information you need!
How to Prep Your Home for Virtual Staging
Prior to ordering virtually staged photos, it's important to set a proper stage. Here are some simple steps you can take to get the most out of your photos. 
Make Needed Repairs
Repairing significant cosmetic or physical damages to your home is crucial to a successful listing. Just because you are used to certain stains, holes, or other issues around your home, does not mean buyers will. Rectifying these types of issues ensures a better-finished product.
Create a Neutral Backdrop
Staging provides a context and definition of space that affords buyers a better perspective of the space. By creating a neutral backdrop in the space you are staging, we're better enabled to select the right virtual furnishings for the home without having to work around distracting or clashing colors.
Declutter
Removing as much clutter as possible allows us to create spaces that will appeal to target buyers. While it's essential to eliminate personalized décor and other furnishings, we suggest removing extra furniture and larger items to create a less distracting backdrop. Similar to repairs and updated painting, the removal of significant items allows us to create visually stunning photos that help the property show better.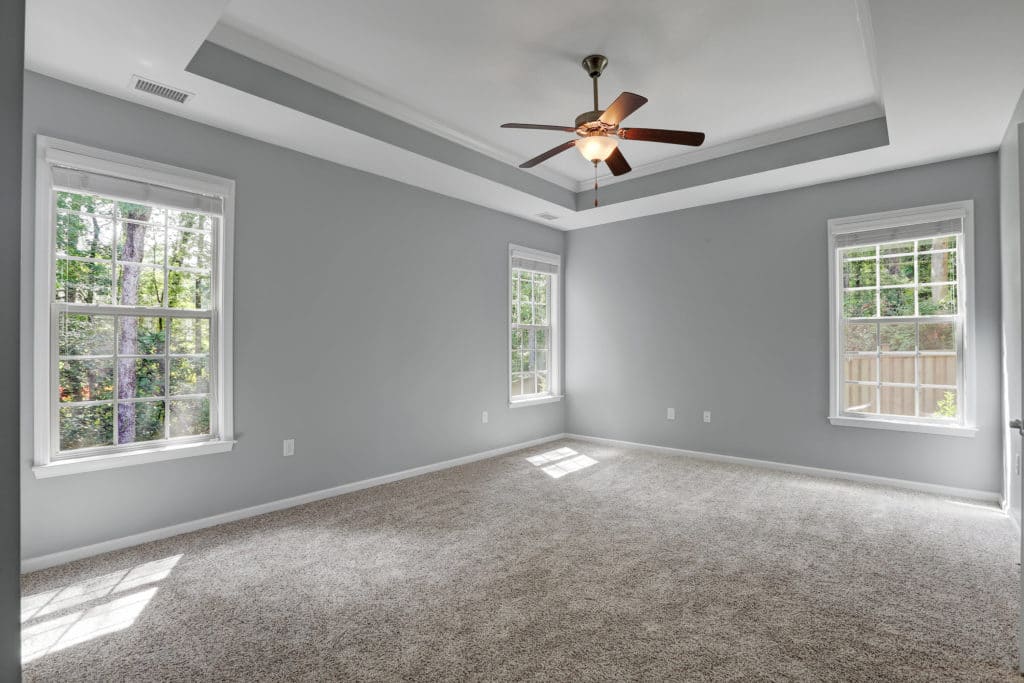 How CAD Plays a Role in Virtual Staging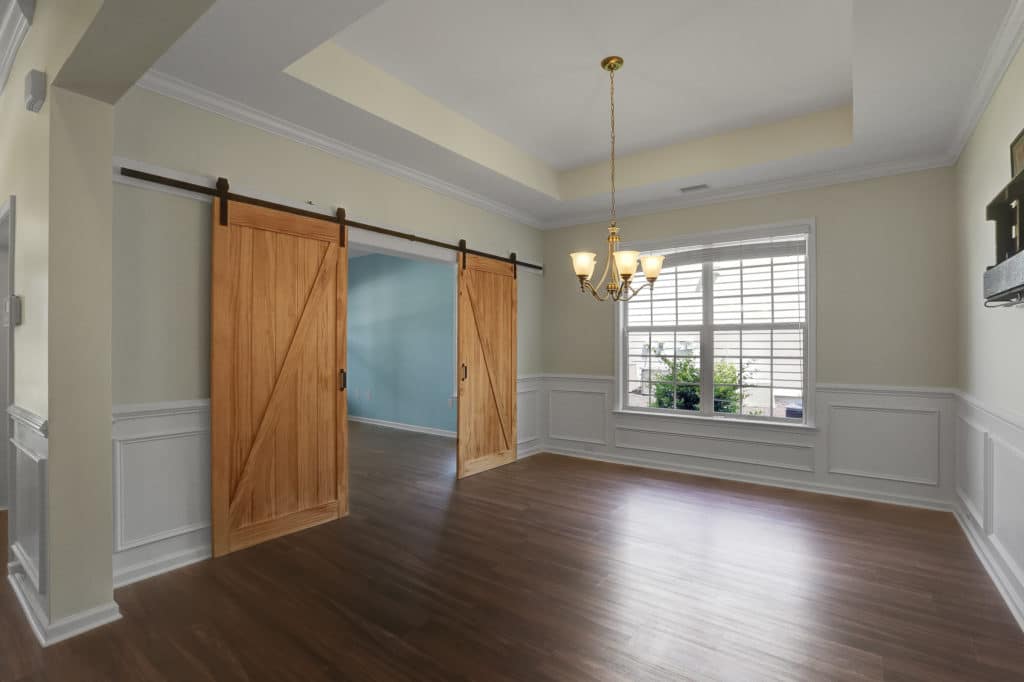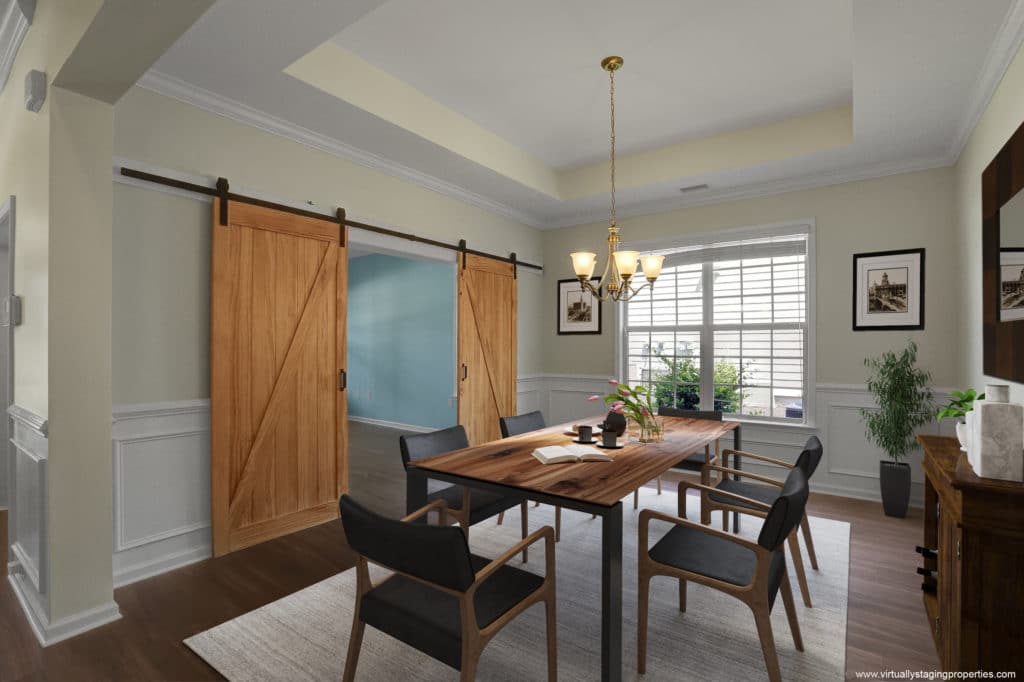 With an inability to execute and deliver a quality finished product using current furnishings, several have turned to CAD (computer aided design) style techniques, utilizing computer-generated furnishings.  This turn to CAD was done out of expedience, to the detriment of the finished product and therefore the customer. The CAD furnishings are "compiled" using computer software, having never existed, and indeed never intended to exist.  The execution process of using CAD furnishings is an easier approach, but the finished product (and therefore the customer) often suffers. Simply put, computer-generated furnishings are just that, furnishings that are generated by a computer, with no connection to reality.
In addition to the substantial 'realism' advantage of current furnishings and décor, we are also able to continuously update our inventory to stay in step with current styles and trends.   This allows us to design and fine-tune each and every virtual staging project to target the most likely buyer audience. CAD furnishings can't be bought in a store and they certainly won't remind potential buyers of any of the furnishings they might have in their own homes.
Virtually Staging PropertiesSM solves the challenges of listing a vacant home.  We transform empty and confusing vacant listing photos of a home for sale into a more marketable and attractive 'staged' home online.  Expanding the buyer audience and helping buyers envision the home as their own are the key ingredients that lead our clients to achieve a successful sale, which is paramount in this real estate market.
Ready to Drive Buyer Traffic Instantly?
"Love the photos! I will be your most devoted client!  Thank You!!!"
PAMELA BELLLAH, Managing Broker | John L. Scott Real Estate – Washington
"You all did a phenomenal job on these virtual staging photos!  Really, I can't say enough how much I love them.  They are absolutely stunning and my clients are thrilled!"
SHEILA SALVITTI, Agent | Coldwell Banker Premier Properties – Pennsylvania
"The photos were beautiful and certainly gave life to my vacant listing and within the first week after posting the photos and the listing online, we got 4 offers and a full price offer was accepted.  Thank You!"
ANNMARIE DEL FRANCO, Agent | Blackstone Properties of CT – Connecticut
"The unfurnished townhome we had listed had been on the market for 4 months until we decided to engage in virtual staging.  I had the townhome professionally photographed and then had the photos virtually staged and they were so realistic.  We had a binding contract within 2 weeks after posting the virtual photos!"
ERIC BROOKS, Realtor | Wydler Brooks Real Estate – Virginia
"We received 2 offers in less than a week and a half.  The property was listed with vacant photos for over 220 days on the market with no offers.  Many buyers passed on the house but after posting the virtual photos, they changed their minds and we definitely saw an increase in buyer traffic!"
TRISH BRADLEY, Agent | Rutledge Properties – Massachusettes