Our virtual staging services are priced based on the number of photos we stage for you. While we average 4 to 5 staged photos per order, this can vary quite a bit based on the size of the home as well as any showing feedback received if the home was listed previously.
VSP Custom
Virtual Staging
Each staging is custom designed by our team of professional home stagers - we select the furnishings based on your input.
We recommend the best photos of your property for staging.
You speak directly to the stager responsible for your project via telephone to discuss the staging before we start the job.
Two business day average turn around from when we have all that we need to get started.
One round of edits is included.
100% satisfaction guaranteed - If you're not happy, we're not happy!
VSP Express
Virtual Staging
You select the furnishings used in the staging from our gallery of sample rooms. See our VSP Express Inventory.
You select the photos to be staged.
No interaction with our stagers is necessary. The staging is completed based on the information provided when your order is placed.
Two business day average turn around from when we have all that we need to get started.
No edits are needed as you select the furnishings and the photos we stage.
100% satisfaction guaranteed - If you're not happy, we're not happy!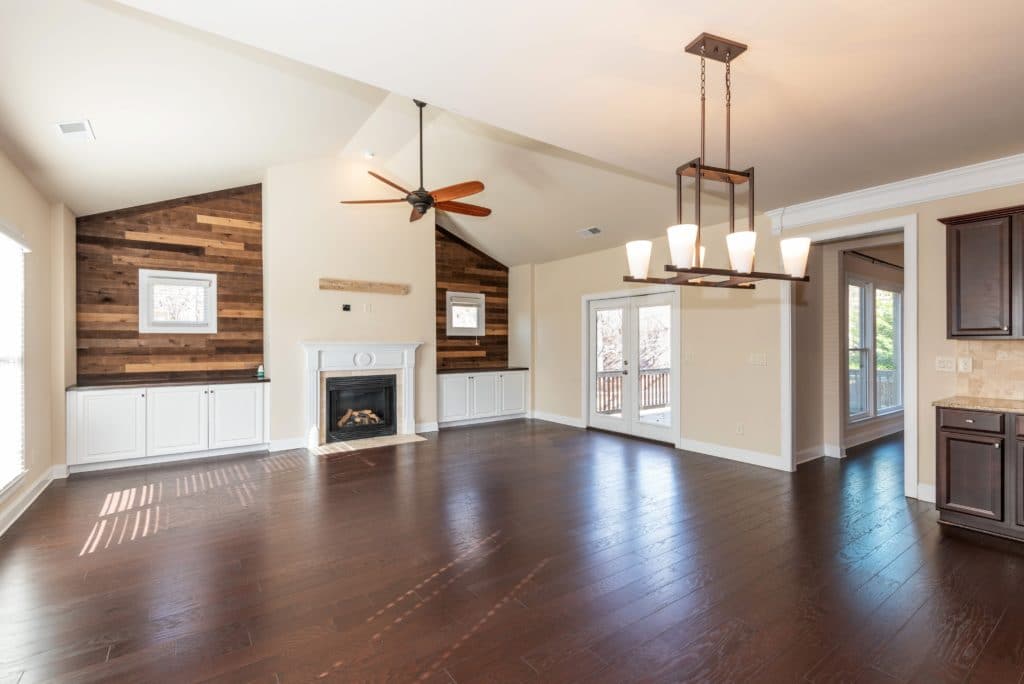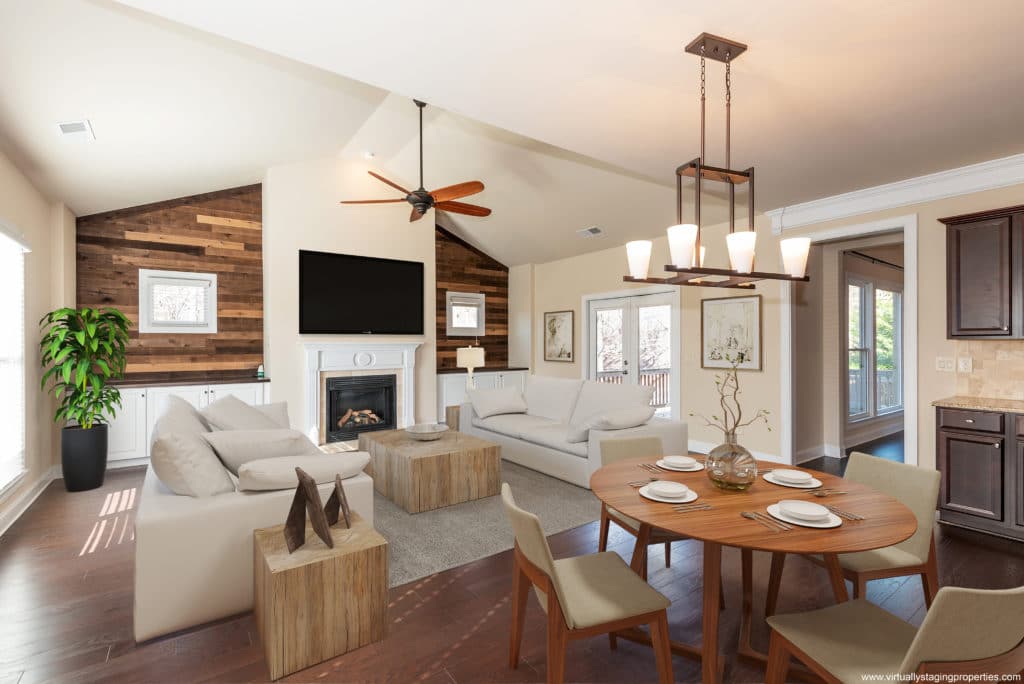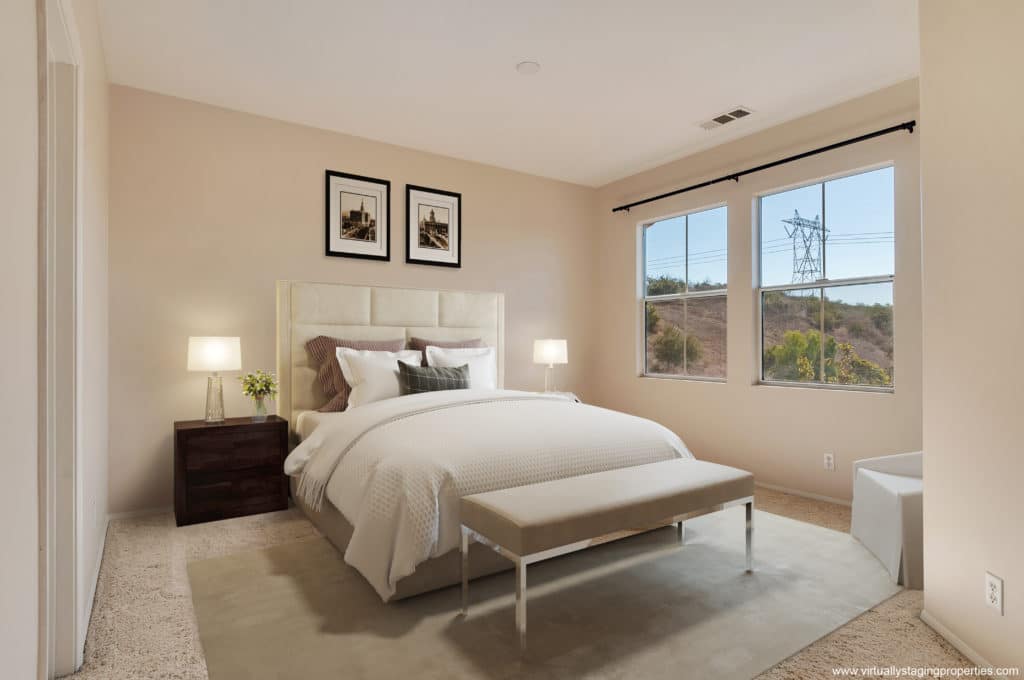 Our per photo prices are one-time fees and there are no recurring charges.
It's pretty easy...Just click on the Place Your Order link above and read and complete our Order Form. If you have any trouble just give us a call and we will walk you through it!
We want to work with the largest photo files that you have, (often professional photographers will refer to this as "For Print" photos) but we require a minimum of 500kb file sizes. Also, photos should be taken horizontally with the camera held level at 4-5 feet (chest level) above the floor, with a nice mix of floor and ceiling in the shot. We strongly recommend using only a limited amount of wide-angle lens for the rooms to be staged and we recommend against portrait (vertically oriented) photos as well.
Don't worry, if we have any troubles with a photo or see that a photo is just not up to the standards necessary to produce a quality virtual staging product, we will call you to discuss alternatives.
Our turn around time can vary a bit based on our backlog at the time of your placed order, but once we have received a completed order along with your photos, we average about 2 business days. Keep in mind that our virtual staging service is focused on providing our clients with a quality product and we will not rush projects as we feel every order that comes in is of utmost importance and will be completed accordingly.
Your virtual 'staged' photos will be sent to you at the same resolution as the base photos you provided us and will be in a .jpeg format, which is the same file format as on your digital camera. The photos are to be used only to market the specific property you identify on the order form and it is up to you to determine if the outlets where you want to post the virtual staging pictures will permit the use of virtually staged photos.
"I only post virtually staged photos by VSP for my vacant listings and it is an excellent service instead of having blank rooms for buyers to view online."
MARTHA MAY, Realtor | Koenig & Strey – Illinois
"Virtually Staging Properties offers a phenomenal service!  I have listings that have little to no furnishings and need to be brought to life and VSP does just that.  My clients love the product and my virtual photos get wonderful internet exposure.  I have sold every virtually staged home by VSP faster and will recommend the service to my Realtor colleagues.  Thank You!!"
IRINA BABB, Realtor | Re/Max Allegiance – Virginia
"We received 2 offers in less than a week and a half.  The property was listed with vacant photos for over 220 days on the market with no offers.  Many buyers passed on the house but after posting the virtual photos, they changed their minds and we definitely saw an increase in buyer traffic!"
TRISH BRADLEY, Agent | Rutledge Properties – Massachusettes
"You all did a phenomenal job on these virtual staging photos!  Really, I can't say enough how much I love them.  They are absolutely stunning and my clients are thrilled!"
SHEILA SALVITTI, Agent | Coldwell Banker Premier Properties – Pennsylvania
"The unfurnished townhome we had listed had been on the market for 4 months until we decided to engage in virtual staging.  I had the townhome professionally photographed and then had the photos virtually staged and they were so realistic.  We had a binding contract within 2 weeks after posting the virtual photos!"
ERIC BROOKS, Realtor | Wydler Brooks Real Estate – Virginia