Can Virtual Staging Help Me Sell My Home Faster?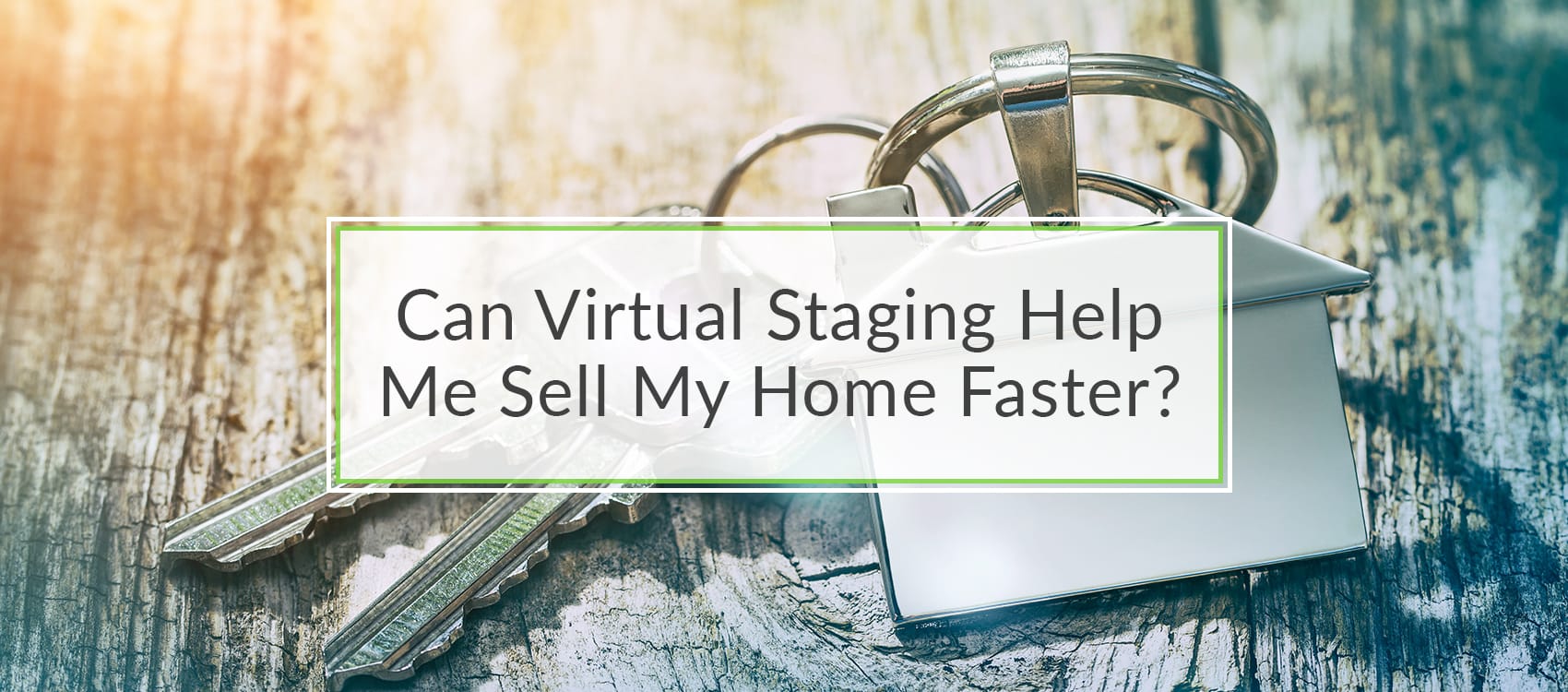 Selling your home in either a competitive or saturated market can prove to be a stressful and time-consuming process. While stress is not a particularly unusual emotion to experience during this endeavor, the longer a home is on the market, the more the price of the home is likely to drop. Homes that are on the market for longer periods of time give buyers an upper hand and force sellers to make adjustments to their initial asking price. Being that a quick sale is an ideal scenario for sellers, there are easy steps that you should take to ensure your home is in the best position to sell quickly.
Staged Homes Sell Faster
Industry experts and professionals agree that staged homes sell faster and closer to the asking price. According to realtor.com, "On average, a staged home sells 88% faster (and for 20% more) than a non-staged one." When you consider this metric and add in the fact that 90% of buyers begin their search on the internet, it is incredibly important to ensure that your home is delivering the best first impression possible.
Physical and virtual home staging are two key steps to consider if you are selling a vacant property. Staged homes offer a much more inviting feel and help potential buyers envision themselves in the space. This puts vacant properties at a significant disadvantage, especially concerning online listings. While many sellers cannot afford the upfront costs associated with physical staging, VSP offers a new solution that is helping sell homes faster for a fraction of the cost of traditional staging.
Why You Should Consider Virtually Staging Properties
Virtually Staging Properties is a pioneering solution that offers sellers an ability to virtually stage their home with unparalleled realism. Our easy to navigate process transforms vacant listing pictures into appealing and attention-getting photographs that are proven to drive buyer traffic.
How Virtual Home Staging Works
VSP creates an unmatched realism using our proprietary VSP process that creates a warm and inviting 'virtually' staged home. We use the actual photographs of the vacant property and place furnishings and decor in them to create attractive listing pictures that are instantly recognizable and help the buyer audience envision the home as their own. By following our easy to use online order form, you can have your high-quality virtual photos in just 2 – 3 business days!
How Much Does Virtual Staging Cost?
With pricing starting at just $85 for one staged photo and $150 for two staged photos, we also offer packages of three, four and five 'staged' photos for $225, $280 and $325 respectively. Additional photos are then available for just $60 each. When you compare this to the costs and overall burden of traditional staging, the choice is clear! Virtually staging your home is a faster, more affordable solution to traditional home staging.
Visit our site to learn why more and more sellers are continuing to choose Virtually Staging Properties.
"We list all our vacant properties with virtually staged photos by VSP and we always get a contract within the first 2 -4 weeks after posting the listing along with the photos online.  Other agents comment on our virtual photos and we have referred numerous agents to you all because of the success we have had with your company! "
CYNDI OHRT, Realtor | Keller Williams Realty – Virginia
"We received 2 offers in less than a week and a half.  The property was listed with vacant photos for over 220 days on the market with no offers.  Many buyers passed on the house but after posting the virtual photos, they changed their minds and we definitely saw an increase in buyer traffic!"
TRISH BRADLEY, Agent | Rutledge Properties – Massachusettes
"I was thrilled with our virtual photos cause we got an offer just 5 days after posting the photos online!"
PEGGY RYAN-LANIGAN, Realtor | Lyon Real Estate – California
"Your virtual staging product is sensational! The efficiency condo I had listed was in a community of 60+ units for sale and had no offers.  After posting the 3 virtually staged photos of my unit, I got an offer within 5 days and beat out all the competing units listed in the same price range.  Thanks for a great job!"
SUE MILLER, Realtor | Re/Max of Naperville – Illinois
"After posting the virtually staged photos I saw an increase in showings and we got my vacant listing under contract in less than 14 days! "
PAUL HERRICK, Realtor | Keller Williams Realty – Massachusetts