Is Virtual Home Staging A Better Value Than Traditional Home Staging?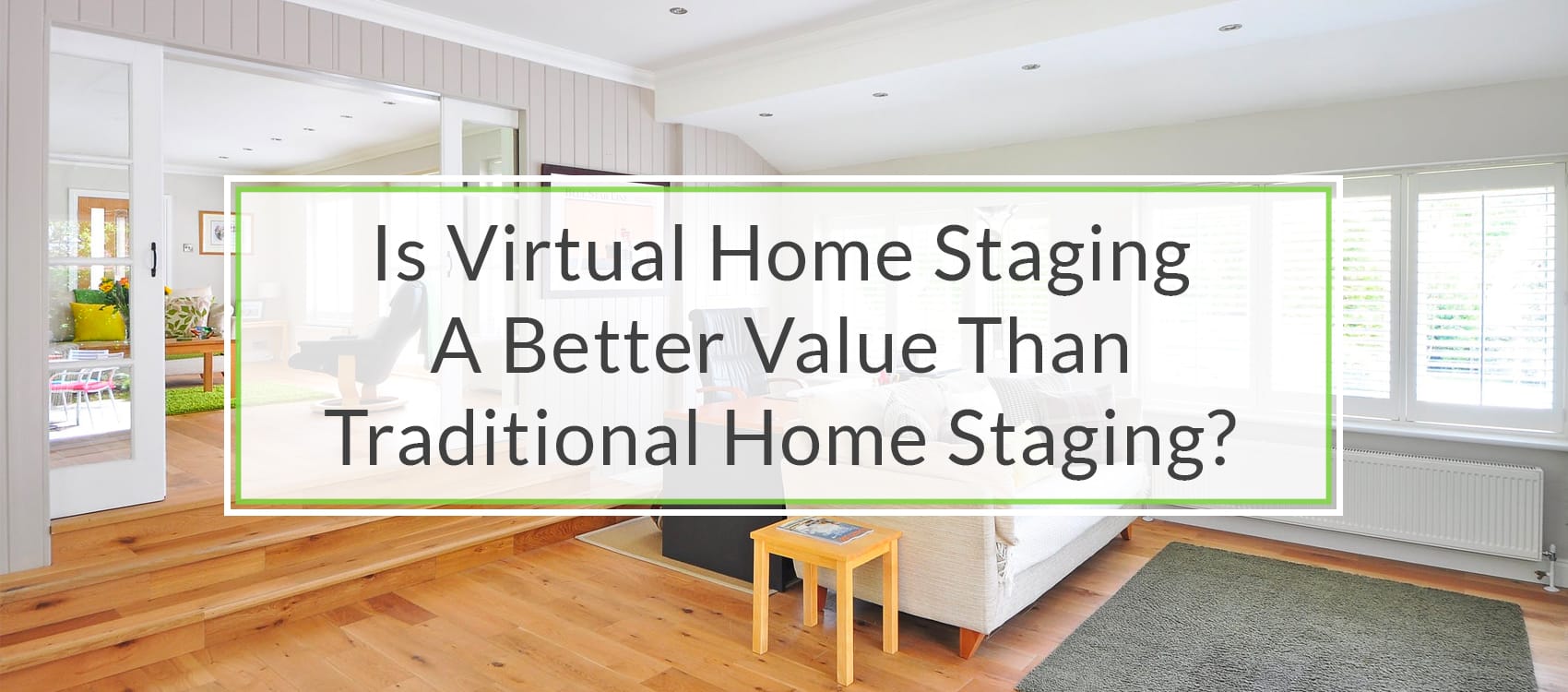 Selling a home can be a stressful process that requires detailed planning and execution. In order to maximize profits, sellers seek out consultants for assistance in creating an interior setting or design aesthetic that will be most appealing to a mass number of buyers. This kind of consulting work is called home staging. There is no question that professionally staging a home is a proven method to maximizing the value of the property. However, the physical staging industry faces a new competitor that is making the entire process easier and more affordable.
The Hassles of Traditional Home Staging
Physically staging a home typically begins with an initial consultation. On average these initial meetings require approximately two hours of on-site consulting and cost between $150 and $400 for an upfront diagnosis. The next step is receiving a quote from the stager. In most cases, these types of engagements are priced as flat fees. Generally professional home stagers require 3-month minimum contracts, however it is not uncommon for stagers to charge by the hour. On average sellers should plan to pay $2,000 – $3,000 for moderate staging on a 1,500 sq. ft. vacant home. This is a low estimate. Sellers also have to consider additional factors that tend to add to the overall cost in relation to the staging process. These variables include the purchase of design accessories/furnishings, repainting, repairs, and the use of professional furniture movers for multi-story homes.
The ultimate goal in staging a home is to make it feel inviting by creating a space that potential buyers can imagine themselves living in while maximizing profits on the final sale. This is where Virtually Staging Properties stands out as a hassle free and cost-effective solution.
Why Choose Virtual Home Staging
According to the National Association of REALTORS® and Google, 90% of buyers begin their search on the Internet. This means the overwhelming majority is exposed to countless properties all in varying conditions. Immediately vacant homes are disregarded or skipped over because they lack the appeal and enticement of staged properties.
Rather than the traditional staging approach, Virtually Staging Properties transforms vacant listing pictures into appealing and attention-getting photographs that drive buyer traffic. By using the actual photographs of the property, VSP creates attractive and fully furnished listing images that envision the true potential of the home. Virtually Staging Properties creates a warm and inviting 'virtually' staged home for a fraction of the cost.
VSP offers 3 standard packages starting at $225 for 3 professionally staged photos that feature custom designs and unmatched realism (we moved away from the 3 photo min and now offer even 1 or 2 photos – you can reword this or leave it). Adding additional photos is simple and affordable, and with VSP services you avoid the hassle of additional efforts and expenses that sellers face when physically staging their home.
In a process that requires significant effort and expenditure, Virtually Staging Properties has created a solution that helps sell homes faster, maximize profits and minimize efforts. Contact us today to learn more about our story and sell your home faster!
"The photos were beautiful and certainly gave life to my vacant listing and within the first week after posting the photos and the listing online, we got 4 offers and a full price offer was accepted.  Thank You!"
ANNMARIE DEL FRANCO, Agent | Blackstone Properties of CT – Connecticut
"After posting the virtually staged photos I saw an increase in showings and we got my vacant listing under contract in less than 14 days! "
PAUL HERRICK, Realtor | Keller Williams Realty – Massachusetts
"Our vacant property was listed for sale with no offers for over 90 days and after virtual staging of the photos took place, we instantly saw an increase in buyer traffic and got an offer in less than 4 weeks.  The buyers liked the photos which helped them with decorating ideas for the home."
JEANNIE THOMPSON, Agent | Long & Foster – Virginia
"Love the photos! I will be your most devoted client!  Thank You!!!"
PAMELA BELLLAH, Managing Broker | John L. Scott Real Estate – Washington
"We list all our vacant properties with virtually staged photos by VSP and we always get a contract within the first 2 -4 weeks after posting the listing along with the photos online.  Other agents comment on our virtual photos and we have referred numerous agents to you all because of the success we have had with your company! "
CYNDI OHRT, Realtor | Keller Williams Realty – Virginia