Save Money on Staging Furniture By Going Digital!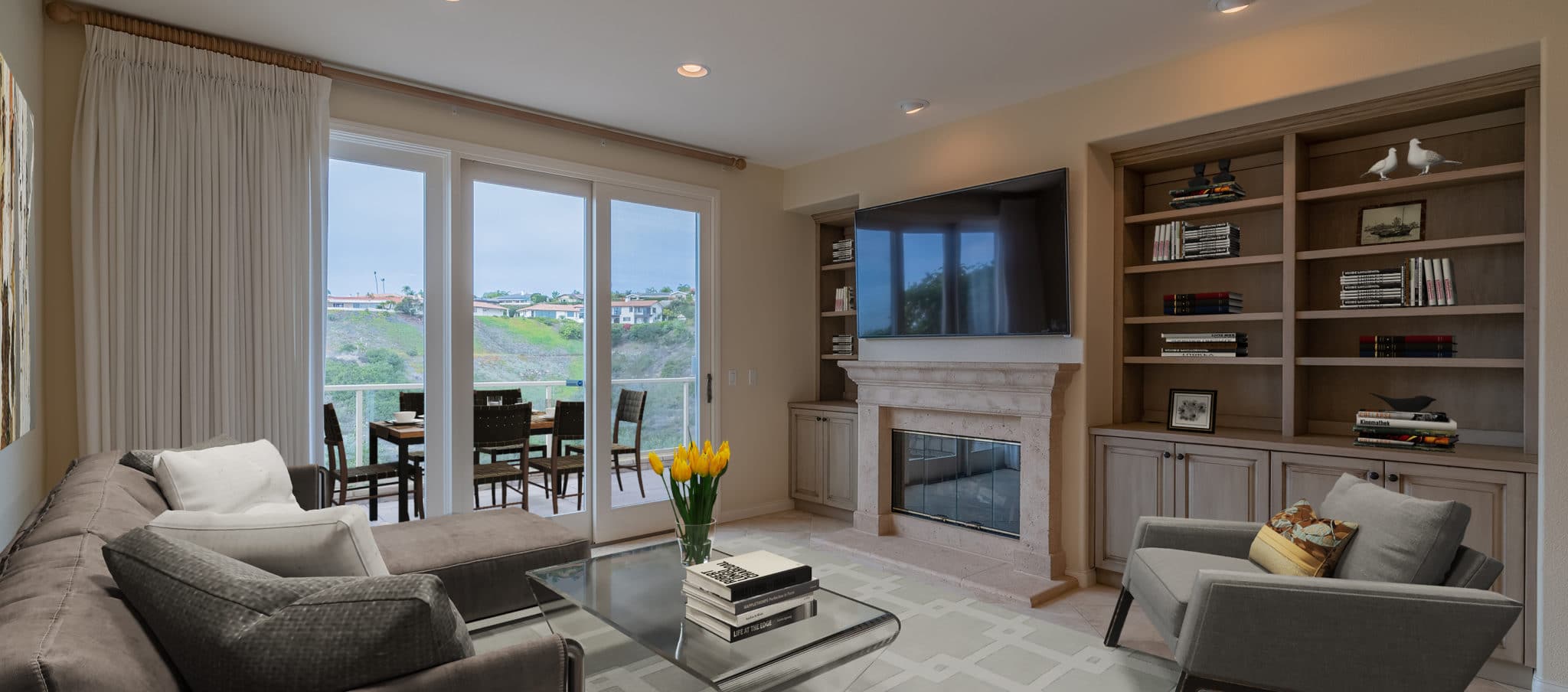 When it comes to staging furniture to get a vacant house ready to sell, it's not just fluffing pillows, setting fresh flowers out, or having cookies on hand. It is blending one's skills of interior design with the strategies of real estate marketing to create a showcase.
In 2017, the National Association of Realtors reported that almost 60% of seller's agents said a staged house can increase the price as much as 20%.  The Real Estate Staging Association has stated that 90% of staged houses sell faster than houses that aren't staged.
So, maybe it's worth paying for a professional home stager? It may be, but be ready for a hefty price, like $2,000 up to almost $9,000 for a typical home. At those prices, that may only be a few rooms. And if you have to rent staging furniture, you're looking at an additional cost of $500 per room for one month.
Save Money And Go With Virtual Staging Furniture
Yes, the world of technology has brought the real estate industry virtual furniture staging abilities. And it has proven very valuable in helping agents sell a vacant home as it is renting furniture and/or hiring a professional stager because. Over 90% of those searching for homes do so by starting online.

Home Furniture Staging Explained
A real estate agent with a vacant home to sell knows they will sell it quicker with some décor and furniture for the pictures. But the expense of that can put a dent in their commission. Virtual staging allows you to place furniture, pictures, and rugs without having it physically in place.
Why Go With Virtual Furniture Staging?
Staging furniture in a vacant home is time-consuming, not to mention it can get expensive quick. And while that expense is recouped when the property sells, why not go with staging furniture virtually and keep more of the commission to yourself?
Today, as we mentioned above, over 90% of home buyers start their search online, so by staging a home virtually, you're more likely to get a buyer's attention which leads to a showing request. Over 85% of today's home buyers will tell you that it is the photos they saw online that got their attention first.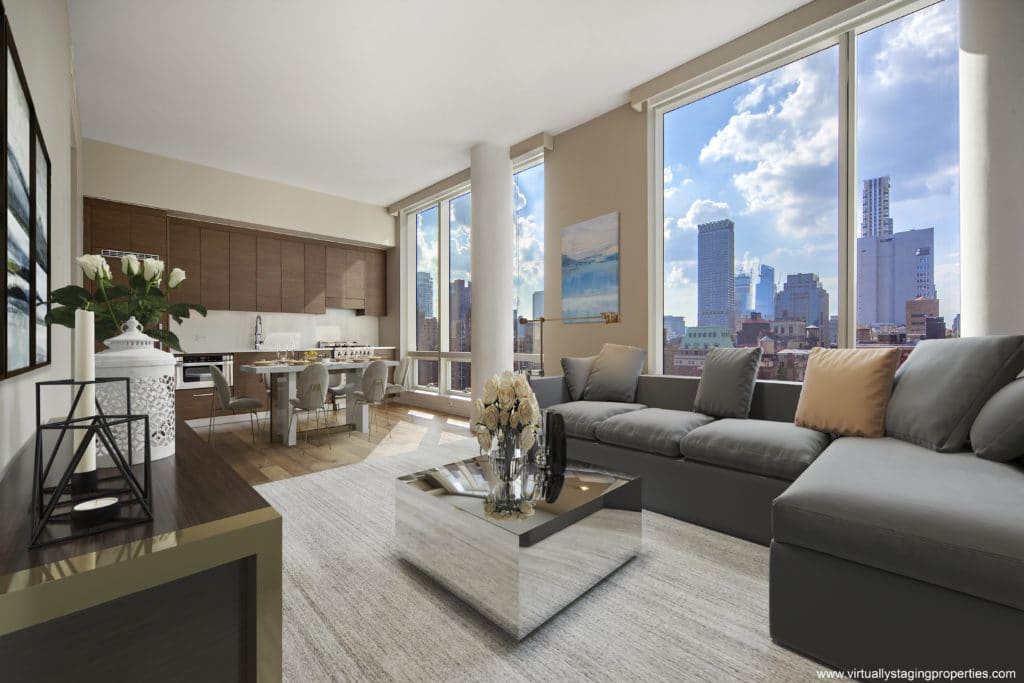 Because a first impression is important, with virtual furniture staging in place, an agent can take pictures and get the property online fast and get ready for showings and offers. Virtually staged furniture and décor helps potential buyers see the potential of each room. It gives the house a more appealing appearance and they can see themselves making that vacant house their home.
When money is a concern and time is short, for an agent, virtual furniture staging provides a great opportunity to post those appealing, eye-catching photos online easily and quickly. As the buyers tour the property, they'll have a visualization of what they saw online, even have their handheld device with them to use for comparison and can begin placing themselves making it their home.
Virtual Staging Mistakes To Avoid
Virtual furniture staging is a wonderful tool for real estate agents but mistakes can happen. Always keep the rooms looking lifelike and real. Poor quality virtual staging can turn a potential buyer away. And tailor the furniture staging toward the audience that is likely to buy that specific property. A condo in downtown Atlanta shouldn't be staged like a ranch house on 40 acres. Always be honest about the condition of a house and include photos of the house with empty rooms and staged rooms, showing potential buyers the potential of a property without hiding the defects and faults.
Contact us today to learn more about our virtual staging services.
"Virtually Staging Properties offers a phenomenal service!  I have listings that have little to no furnishings and need to be brought to life and VSP does just that.  My clients love the product and my virtual photos get wonderful internet exposure.  I have sold every virtually staged home by VSP faster and will recommend the service to my Realtor colleagues.  Thank You!!"
IRINA BABB, Realtor | Re/Max Allegiance – Virginia
"The unfurnished townhome we had listed had been on the market for 4 months until we decided to engage in virtual staging.  I had the townhome professionally photographed and then had the photos virtually staged and they were so realistic.  We had a binding contract within 2 weeks after posting the virtual photos!"
ERIC BROOKS, Realtor | Wydler Brooks Real Estate – Virginia
"You all did a phenomenal job on these virtual staging photos!  Really, I can't say enough how much I love them.  They are absolutely stunning and my clients are thrilled!"
SHEILA SALVITTI, Agent | Coldwell Banker Premier Properties – Pennsylvania
"The photos were beautiful and certainly gave life to my vacant listing and within the first week after posting the photos and the listing online, we got 4 offers and a full price offer was accepted.  Thank You!"
ANNMARIE DEL FRANCO, Agent | Blackstone Properties of CT – Connecticut
"Love the photos! I will be your most devoted client!  Thank You!!!"
PAMELA BELLLAH, Managing Broker | John L. Scott Real Estate – Washington