Staging a House for Sale: What to Know to Stay Under Budget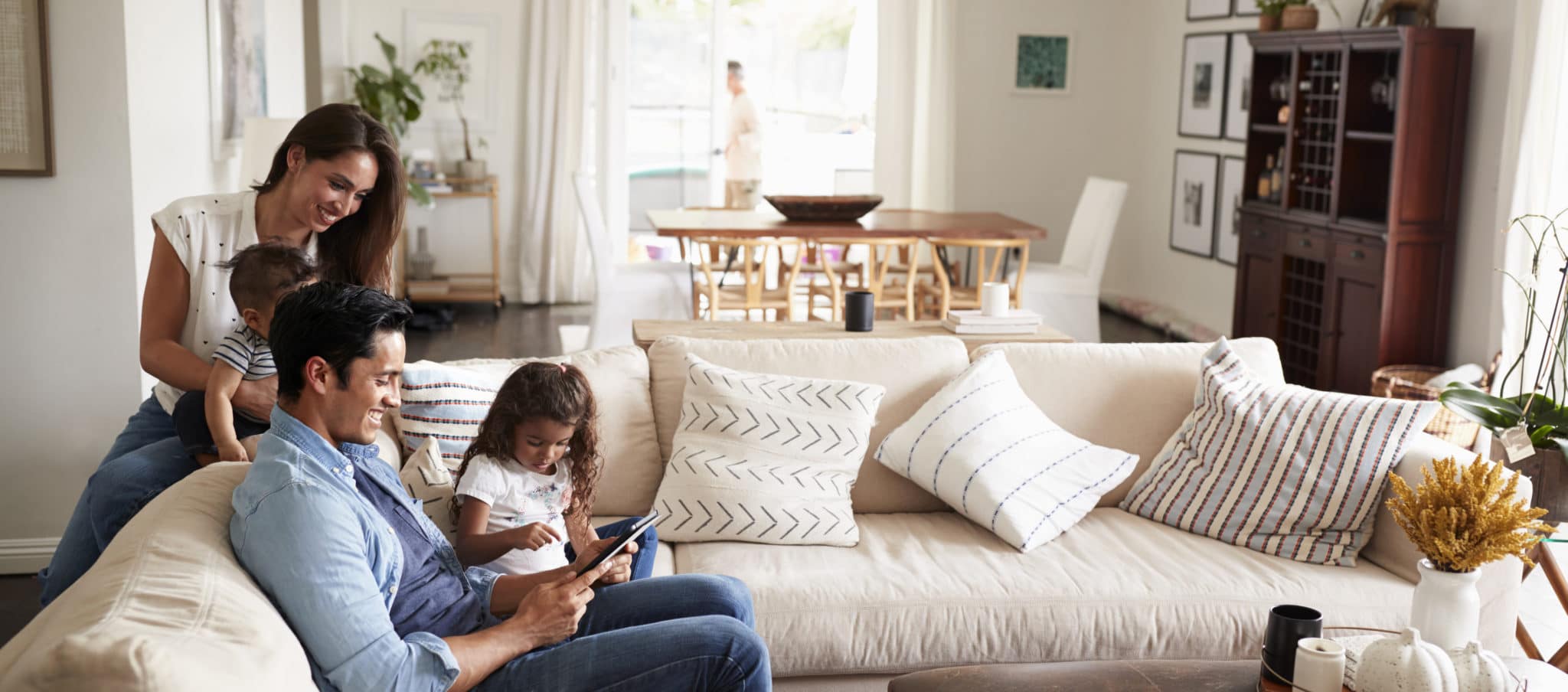 Staging a house for sale is necessary if you want 'Wow' prospective homebuyers. From pictures they view online to the actual touring of your home, the way your home looks and feels can make all the difference in receiving an offer or not.
Staging a House for Sale? Here's What You Need to Know
Home staging not in your budget? Below we're sharing our favorite budget-friendly home staging tips that you can DIY or enlist the help of friends and family.
Declutter & Organize
One of the easiest ways to stage your home is to declutter and organize. This will help your home show better in pictures and in-person.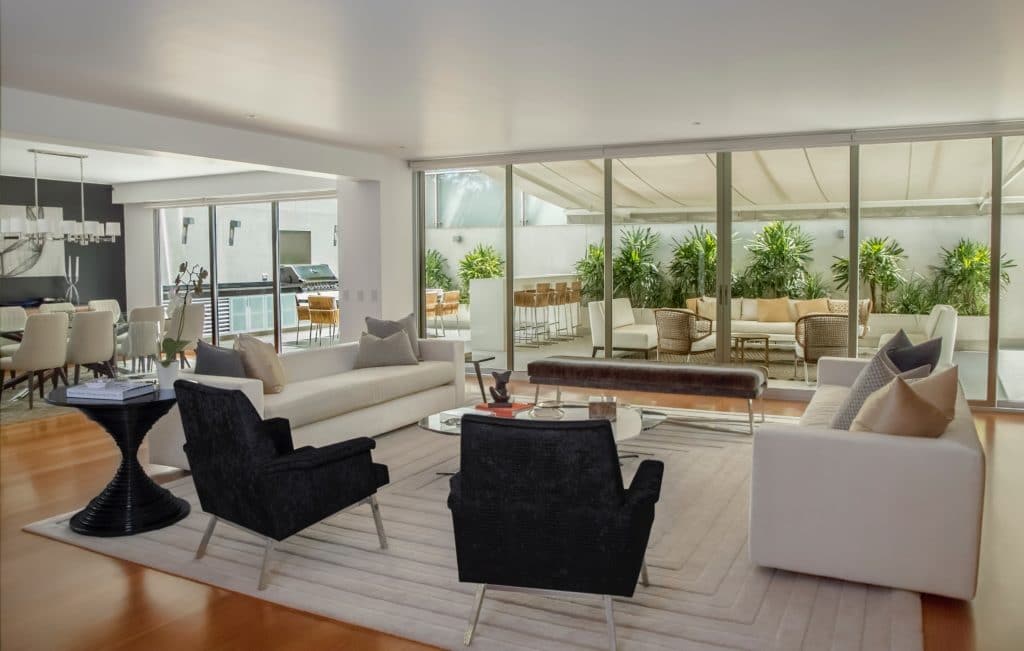 Go from room to room in your house and remove 25-30% of the items in each room. This might seem like you're emptying the rooms, but clean and simple decor will appeal to prospective homeowners. You'll also want to make sure that if you have pets, you're stowing their toys, food and water bowls, and litter boxes out of the way.
A bonus of organizing and decluttering now is that it makes it easier when your home sells and you have to pack everything up to move.
Rearrange Your Furniture to Showcase Space & Entertaining
The way your furniture is arranged plays a major role in how big (or small) your rooms appear. The 3 most important rooms to stage in your home are the living room, master bedroom, and kitchen.
While you might like the current setup in your home, you should consult with your realtor (or a professional stager) on how to maximize the space. Something small like moving your couch to a different position can make all the difference in how homebuyers perceive the space. (It also helps them envision how they would utilize the room and arrange their own furniture.)
Modernize Your Bathroom with Quick Fixes
When bathrooms are outdated, homebuyers tend to focus on all the things they have to fix rather than the actual space. Luckily, though, you can still modernize your bathroom without having to go through a gut and renovation.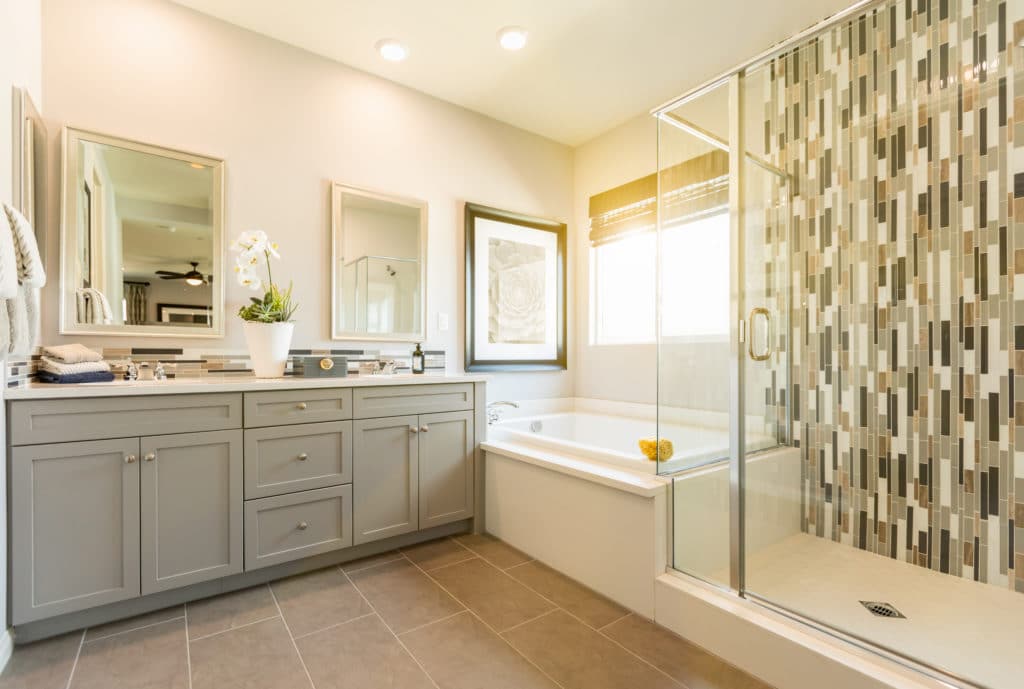 Hardware – Updating bathroom hardware, like cabinet pulls, faucets, and towel racks can dramatically improve the feel of your bathroom. You can look for budget-friendly sets at Home Depot, Lowes, Wayfair, and Amazon.
Paint – A fresh coat of paint on the cabinets and walls go a long way in revamping a bathroom. A neutral color will make the room feel bigger and more open.
Shower Curtain – Might seem like a small thing, but adding a shower curtain (even a simple one from Target or Walmart) makes a bathroom feel more put together.
Also, remember to deep clean your bathroom before pictures and before tours. The last thing you want is for someone to think the bathroom is dirty after you spend time modernizing and pulling the room together. Plus, once a homebuyer thinks one room is dirty, they're more likely to question the rest of your home.
Add Welcoming Touches
For Open Houses, a lot of sellers like to make cookies so the smell of freshly-baked goodness envelopes homebuyers when they first walk in. While you can't appeal to an online viewers sense of smell, you can absolutely add welcoming, homey touches that are visually appealing (and touch their heart).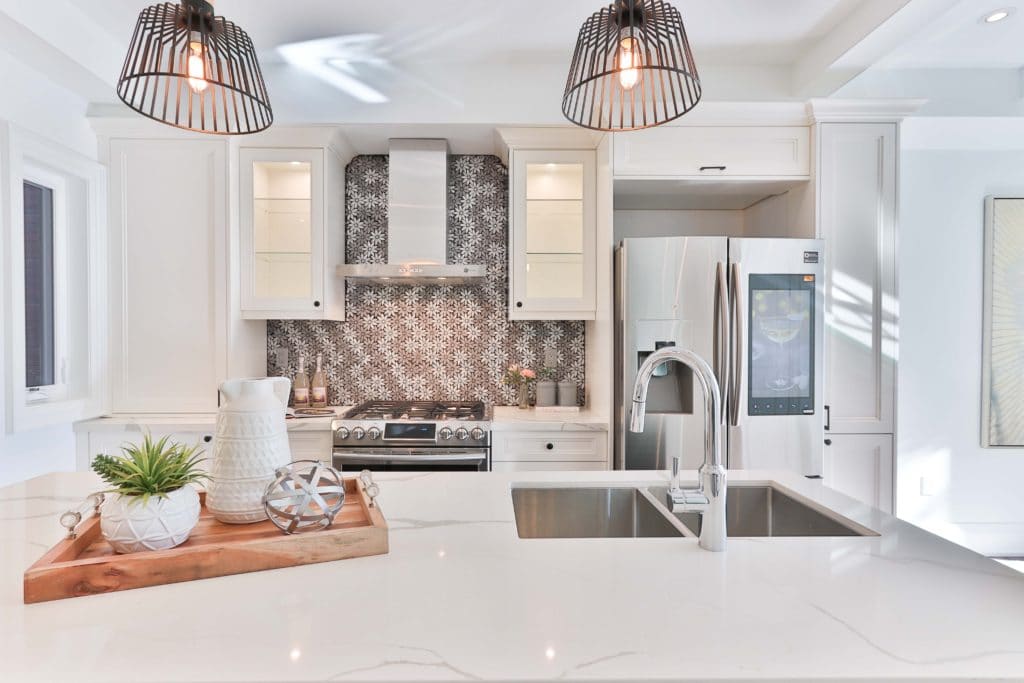 Kitchen – Homey touches like fun dish towels, fruit, and baking ingredients say your kitchen is cozy and functional.
Master Bathroom – Candles, hand towels, and flowers show your bathroom is a spa-like, and a place to relax and recharge after a long day.
Dining Room – Simple place settings and flowers (or seasonal decor) make it easy for homebuyers to imagine entertaining or eating their own meals in the room.
Living Room – Blankets, coffee table books, and coasters make it easy to envision entertaining, watching TV, or reading in the living room.
Homey touches don't have to big items either. A lot of the things mentioned above, you probably already have in your house. And if you don't, ask friends and family if they have any spare items you can use while your home is on the market. Another option is to go to yard sales and thrift stores to find quality items at a fraction of the cost.
Staging a Vacant House for Sale?
Even if your home is vacant, you can still stage the rooms to appeal to buyers. A lot of the tips we mentioned above still apply, especially when it comes to modernizing your bathroom or adding welcoming touches.
One thing you won't be able to do is rearrange furniture, well, because there is no furniture. A way to get around this is to ask family and friends if they have any extra furniture they aren't using and stage it in your home. One potential downside to this is that the pieces won't flow together and it will look that way in photos and in person.
Another option is to virtually stage your home. Virtual staging is when you digitally position furniture and decor into photos, creating photorealistic staged photos.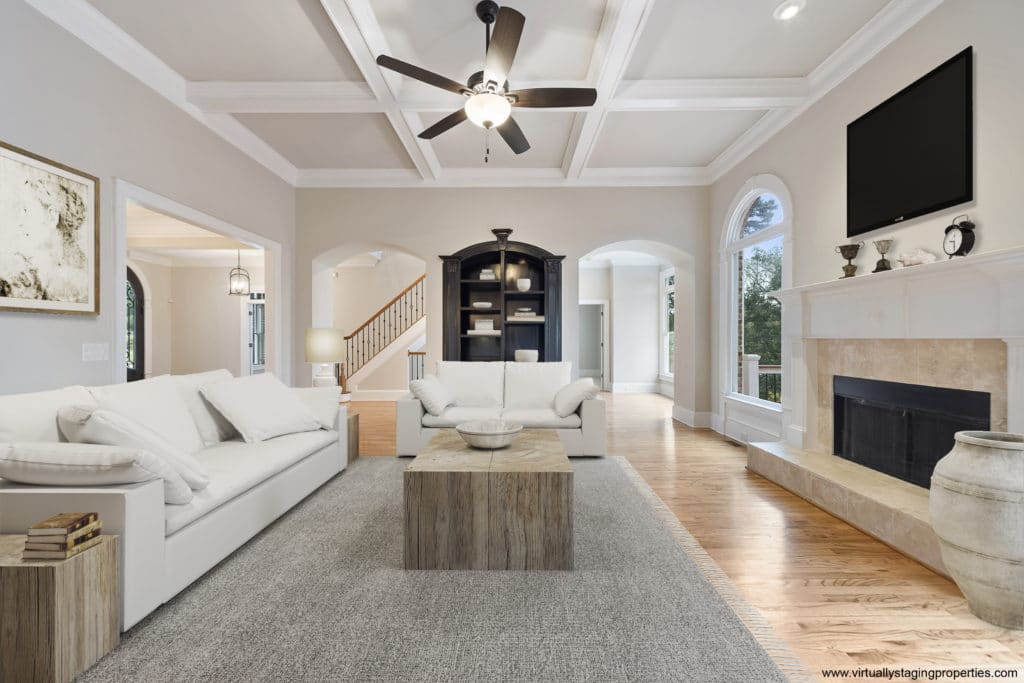 Virtual staging is a great option if you don't want to mess with a staging company and/or ask friends/family for extra furniture. While your home will be vacant when homebuyers see it in person, they will already have an idea of how the rooms will look with furniture, allowing them to envision their own furniture in its place on the tour.
Want more home staging tips? Read Home Staging Tips from Expert Staging Companies,  or check out our blog for more articles. You can also learn more about virtual staging and request a consultation with our team here.
"You all did a phenomenal job on these virtual staging photos!  Really, I can't say enough how much I love them.  They are absolutely stunning and my clients are thrilled!"
SHEILA SALVITTI, Agent | Coldwell Banker Premier Properties – Pennsylvania
"Virtually Staging Properties offers a phenomenal service!  I have listings that have little to no furnishings and need to be brought to life and VSP does just that.  My clients love the product and my virtual photos get wonderful internet exposure.  I have sold every virtually staged home by VSP faster and will recommend the service to my Realtor colleagues.  Thank You!!"
IRINA BABB, Realtor | Re/Max Allegiance – Virginia
"The photos were beautiful and certainly gave life to my vacant listing and within the first week after posting the photos and the listing online, we got 4 offers and a full price offer was accepted.  Thank You!"
ANNMARIE DEL FRANCO, Agent | Blackstone Properties of CT – Connecticut
"I was thrilled with our virtual photos cause we got an offer just 5 days after posting the photos online!"
PEGGY RYAN-LANIGAN, Realtor | Lyon Real Estate – California
"We received 2 offers in less than a week and a half.  The property was listed with vacant photos for over 220 days on the market with no offers.  Many buyers passed on the house but after posting the virtual photos, they changed their minds and we definitely saw an increase in buyer traffic!"
TRISH BRADLEY, Agent | Rutledge Properties – Massachusettes