Why Virtual Staging Software is the Future of Home Staging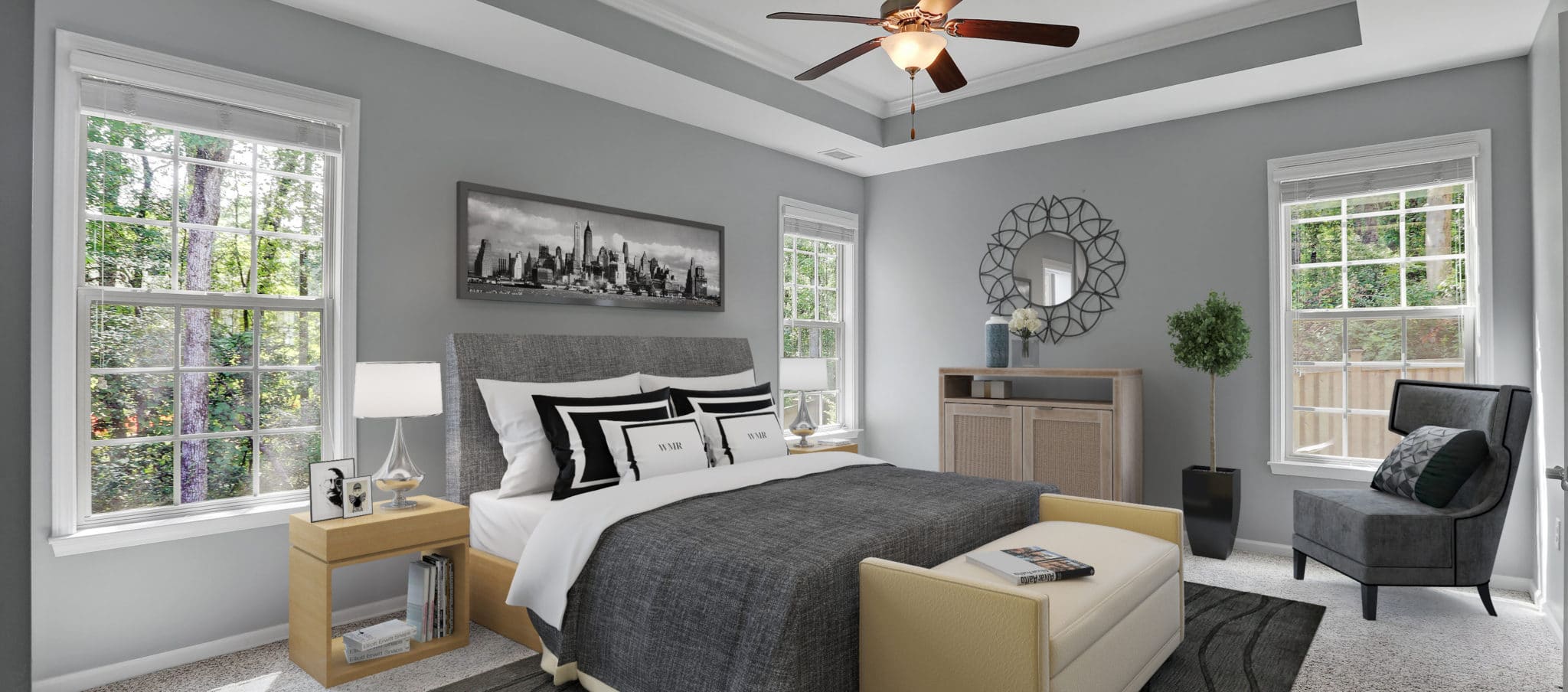 Virtual staging software is slowly changing how we create and market houses and online real estate listings. What used to take 2-3 weeks to stage and list (between the first staging appointment to the actual completion of the project), is now taking 1 week or less to stage and list.
And with the home market only getting more competitive, sellers are opting for solutions that will get their home listed faster. This has led many sellers to choose virtual staging over traditional staging. This is where virtual staging software comes in.
Just what is virtual staging software? And how does it help you as a home seller?
What is Virtual Staging?
First, let's start off by talking about virtual staging. Virtual staging is a way to 'stage' your home by adding couches, artwork, and other furnishings to your professionally-taken home photos. Using photo-editing software (or virtually staging software), we're able to strategically place furniture in either unfurnished or poorly furnished rooms. These strategically placed coffee tables and desks showcase your home's key assets, such as a spacious office or backyard.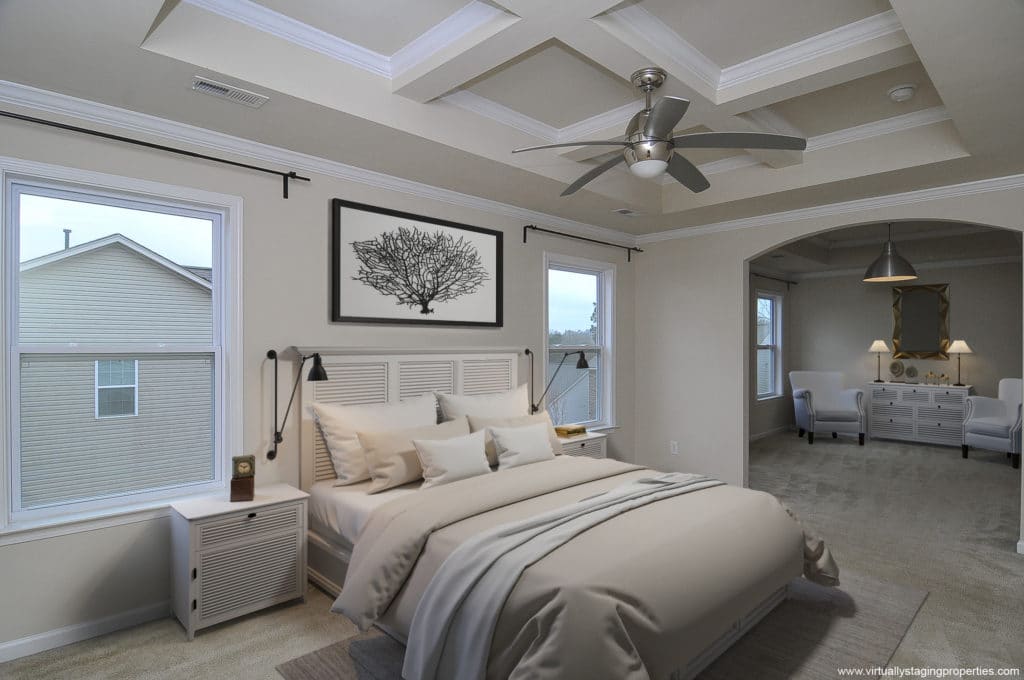 Many home sellers are choosing virtual staging because it's faster, easier, and cheaper than traditional home staging. Not only is it faster, easier, and cheaper, it also allows for limitless design. Sellers have thousands of couches, armchairs, nightstands, and backyard furniture to pick from for their home.
What is Virtual Staging Software?
Virtual staging software is not just photo-editing software, like Adobe Photoshop or Illustrator. And it's not something you should just buy out of the box, install on your laptop or desktop, and DIY. Virtual staging software is a real estate marketing tool used to highlight the value of your home and garner top asking price.  In fact, most quality virtual staging today is done with very high-end, very expensive 3D design, editing, and animation software.
Using this software, our team brings homes to life with the realistic characteristics of a truly staged room. We accent the natural charm and beauty of your home with furnishings that showcase your home to its greatest ability.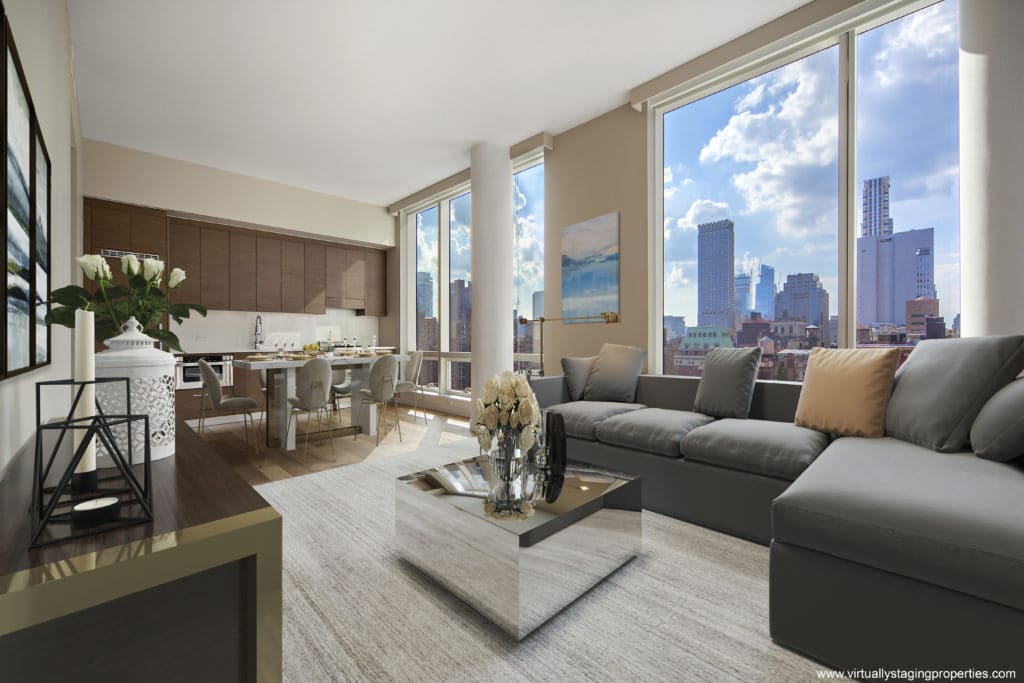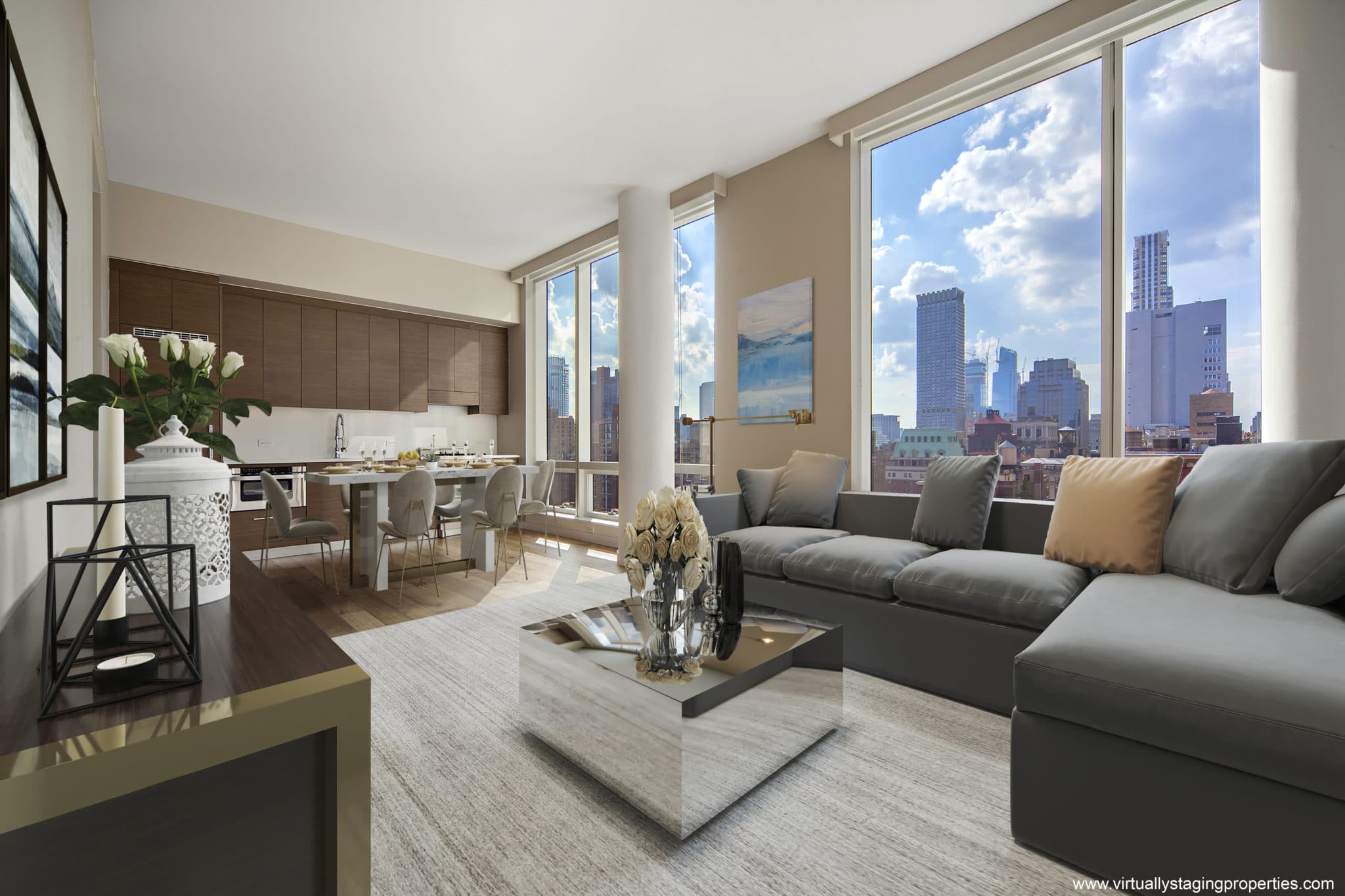 Think of virtual staging software as another tool in your arsenal to get your home on the market faster.
The Future of Home Staging
The future of home staging is virtual staging. As buyers look to online listings first before viewing a home in-person, a home's online photos will need to say more than just 'I'm for Sale'.
They'll need to tell the story of the home, show all the features of the home, and have prospective buyers already envisioning their family in the home. This powerful story is what will get more people scheduling in-person appointments/tours and more people submitting offers to buy your home.
Virtual staging can tell that story for you.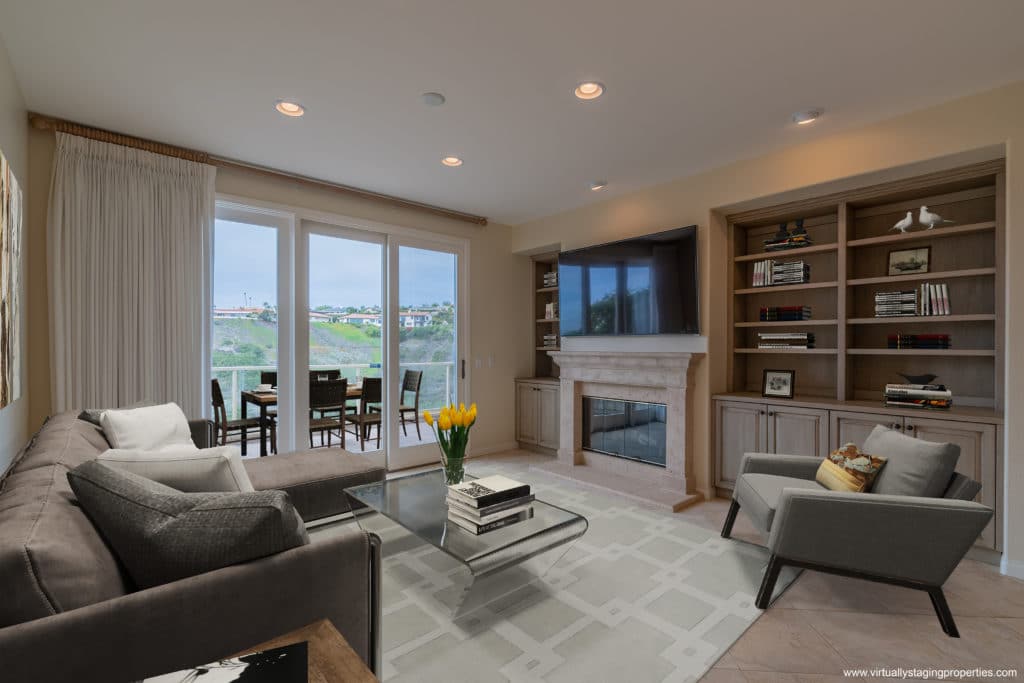 The benefits of virtual staging are tenfold those of traditional staging. Here are just a few of the benefits:
Quicker go-to-market time frame – After receiving the professional photos of your home, a virtual stager can quickly insert complementary furniture and accessories that will look and feel real. This hopefully means you can list your home ahead of schedule.
Cheaper than traditional staging – On average, traditional staging is around $2000 – $4000, which isn't necessarily budget-friendly. Virtual staging is not nearly as expensive but it can look like you spent a lot of money when done correctly.
Many design options – No matter your design preferences (or your buyers), virtual staging has something for everyone. From couches to coffee tables to patio furniture and bookshelf accents, you can pick and choose from various types of furnishings that will show off and tell your home's story.
Perfect for empty homes – An empty home can be hard for buyers to picture with furniture, resulting in the home sitting on the market for longer than intended. With virtual staging, simple furnishings can be added to show an online viewer just what the living room will look like with a couch, TV, and comfortable rug.
Virtual staging software is a game-changer in the real estate world. And as pioneers in virtual staging, we're excited to show you just how revolutionary this can be when selling your home.
Want to see how virtual staging software can help you sell your home? Schedule a consultation with our team by calling 877-949-9797 or contacting us online to get started. We are professional home stagers with a vast portfolio of beautiful virtual furnishings and decoration options. Our unmatched realism and fast turnaround mean that your home will be seen at its best online in no time.
"You all did a phenomenal job on these virtual staging photos!  Really, I can't say enough how much I love them.  They are absolutely stunning and my clients are thrilled!"
SHEILA SALVITTI, Agent | Coldwell Banker Premier Properties – Pennsylvania
"The photos were beautiful and certainly gave life to my vacant listing and within the first week after posting the photos and the listing online, we got 4 offers and a full price offer was accepted.  Thank You!"
ANNMARIE DEL FRANCO, Agent | Blackstone Properties of CT – Connecticut
"We list all our vacant properties with virtually staged photos by VSP and we always get a contract within the first 2 -4 weeks after posting the listing along with the photos online.  Other agents comment on our virtual photos and we have referred numerous agents to you all because of the success we have had with your company! "
CYNDI OHRT, Realtor | Keller Williams Realty – Virginia
"Virtually Staging Properties offers a phenomenal service!  I have listings that have little to no furnishings and need to be brought to life and VSP does just that.  My clients love the product and my virtual photos get wonderful internet exposure.  I have sold every virtually staged home by VSP faster and will recommend the service to my Realtor colleagues.  Thank You!!"
IRINA BABB, Realtor | Re/Max Allegiance – Virginia
"I only post virtually staged photos by VSP for my vacant listings and it is an excellent service instead of having blank rooms for buyers to view online."
MARTHA MAY, Realtor | Koenig & Strey – Illinois