How to Spot House Hunting Red Flags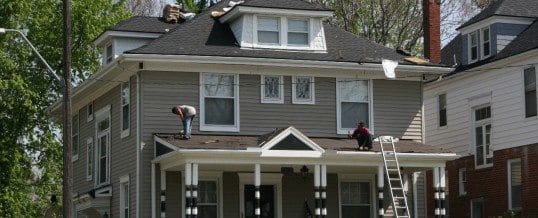 8 Warning Signs When House Hunting
When it comes to house hunting, it is important that both the inside and outside of the home match the expectations provided in advertisements. Smart homebuyers look closely at a potential property in order to spot problem areas. The primary problem is that most homebuyers don't really know what to look for. Here are eight warning signs that any homebuyer, anywhere can look for when house hunting:
Shabby Neighbors. Be on the lookout for any homes that look run down or are out of place with the cleanliness of the neighborhood. Ask questions about that home and determine if it is a temporary problem or a longtime neglected property. Neglected property can bring down home values for the rest of the neighborhood.
Schoolyard Neighbors. While some homebuyers may specifically want a home that is proximate to local schools, being too close does have negative aspects. One negative aspect is that traffic is likely to be heavy during the school year, even in the neighborhood. Another negative is the potential for noise from schoolyard activities and sporting events.
Wet Yard. If it has not recently rained and the home does not have a sprinkler system, beware of a wet or soggy property. Water should drain away from the property rather than standing near the dwelling, which can be a sign of a drainage problem. In many cases, poor drainage equals expensive structural concerns.
Worn Out Roof. Pay attention to the gables and ridge-lines of the roof. Look for curling of the edges of shingles, sagging, and fading. While some wear-and-tear is normal, be cautious of a roof that looks like a problem.
Musty Smell. Beware of basements that smell musty or "dank". Mold growth is a serious problem structurally and is a health concern. If the basement smells musty, find out if the owners have ever had a problem with mold, and if so, how it was treated.
Buckling Floors. Over time, it is expected that hardwood floors will change. One of those changes should not be buckling. Always beware of buckled floors, as it could spell out foundation issues.
Cracked Walls. Cracks in the sheetrock around doorways can be a sign of structural shifting. While some "settling" is normal, cracks around doorways could be a sign of a poor foundation or structural problems. Both of which can be expensive to repair.
Candles. It is common to see a candle or two burning on the mantle of a home for sale. However, beware of strong air freshener smells or candles burning in every room. Too many candles may be a sign of pet smells or smoke.
These eight tips for house hunting can help homebuyers be aware of warning signs and know what questions to ask. These tips could also be beneficial for home staging and real estate professionals.
"I only post virtually staged photos by VSP for my vacant listings and it is an excellent service instead of having blank rooms for buyers to view online."
MARTHA MAY, Realtor | Koenig & Strey – Illinois
"Your virtual staging product is sensational! The efficiency condo I had listed was in a community of 60+ units for sale and had no offers.  After posting the 3 virtually staged photos of my unit, I got an offer within 5 days and beat out all the competing units listed in the same price range.  Thanks for a great job!"
SUE MILLER, Realtor | Re/Max of Naperville – Illinois
"You all did a phenomenal job on these virtual staging photos!  Really, I can't say enough how much I love them.  They are absolutely stunning and my clients are thrilled!"
SHEILA SALVITTI, Agent | Coldwell Banker Premier Properties – Pennsylvania
"The photos were beautiful and certainly gave life to my vacant listing and within the first week after posting the photos and the listing online, we got 4 offers and a full price offer was accepted.  Thank You!"
ANNMARIE DEL FRANCO, Agent | Blackstone Properties of CT – Connecticut
"I was thrilled with our virtual photos cause we got an offer just 5 days after posting the photos online!"
PEGGY RYAN-LANIGAN, Realtor | Lyon Real Estate – California