5 Outdoor Home Staging Tips For the Holidays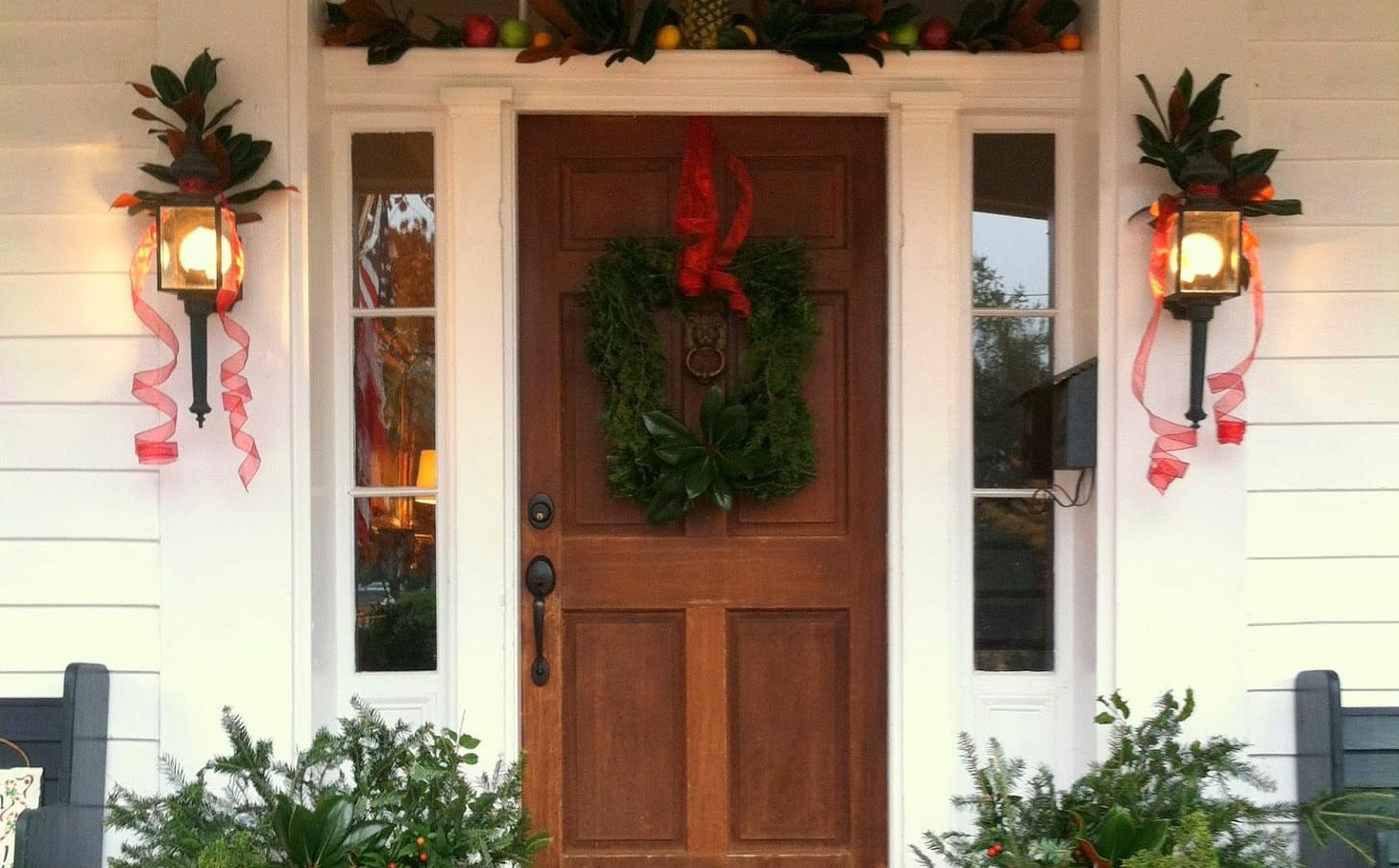 Tasteful Holiday Home Staging Ideas for Outdoors
Curb appeal is an important element of real estate at any time of the year. During the holiday season, curb appeal often takes on a new meaning as people decorate their homes and landscapes to reflect the joy and celebration of friends and family. There is a fine line between attractive outdoor decorating, and pushing the limits especially when staging a home during the holidays. Fortunately, anyone can rely on these five home staging ideas for tasteful outdoor holiday cheer.

1. Light. A well-lit entryway provides a charming invitation for guests or potential homebuyers. Use LED candles or lanterns with globes to light entryway steps and walkways. If there is a wreath or arrangement on the door, place a spotlight on that area to highlight the festive accessory and create a warm, welcoming glow. White outdoor lights on the outside of a home are recommended and are inspiring and beautiful.
2. Burlap. Burlap is a natural, rustic material that is perfect for outdoor decorating. Burlap is functional and not easily ruined by the weather. Create a wreath of burlap, or add burlap bows and ribbon to arrangements or wreaths.
3. Greenery. Live greenery provides an excellent backdrop for white lights or colorful bows. Use live trees or shrubs that are large enough to make a statement, but are easily planted in the ground come warmer weather. Natural greenery is a great way to enhance outdoor spaces and provide rich color.
4. Vignette Creativity. Create a vignette in a wheelbarrow, or use a section of patio. Use holiday decorations, plants, and other items to create a festive scene to spruce up outdoor spaces. One recommendation is hanging gingerbread cookies from a live tree.
5. Wreath Creativity. One of the great things about wreaths is that they can easily be customized to match the personality of the home. Designing a wreath is a great way to incorporate elements that are unique, including photographs, trinkets, plants, or other materials. Outdoor Christmas ornaments are an excellent option for customizing a wreath but keep to a minimum when it comes to home staging.
The exterior of a home is the first thing that people see, and often sets the tone for the interior of the home. Try these outdoor decorating ideas to create curb appeal and a cozy outdoor environment when selling a home during the holiday season.
"After posting the virtually staged photos I saw an increase in showings and we got my vacant listing under contract in less than 14 days! "
PAUL HERRICK, Realtor | Keller Williams Realty – Massachusetts
"We received 2 offers in less than a week and a half.  The property was listed with vacant photos for over 220 days on the market with no offers.  Many buyers passed on the house but after posting the virtual photos, they changed their minds and we definitely saw an increase in buyer traffic!"
TRISH BRADLEY, Agent | Rutledge Properties – Massachusettes
"The unfurnished townhome we had listed had been on the market for 4 months until we decided to engage in virtual staging.  I had the townhome professionally photographed and then had the photos virtually staged and they were so realistic.  We had a binding contract within 2 weeks after posting the virtual photos!"
ERIC BROOKS, Realtor | Wydler Brooks Real Estate – Virginia
"I was thrilled with our virtual photos cause we got an offer just 5 days after posting the photos online!"
PEGGY RYAN-LANIGAN, Realtor | Lyon Real Estate – California
"You all did a phenomenal job on these virtual staging photos!  Really, I can't say enough how much I love them.  They are absolutely stunning and my clients are thrilled!"
SHEILA SALVITTI, Agent | Coldwell Banker Premier Properties – Pennsylvania