How to Improve Your Real Estate Photos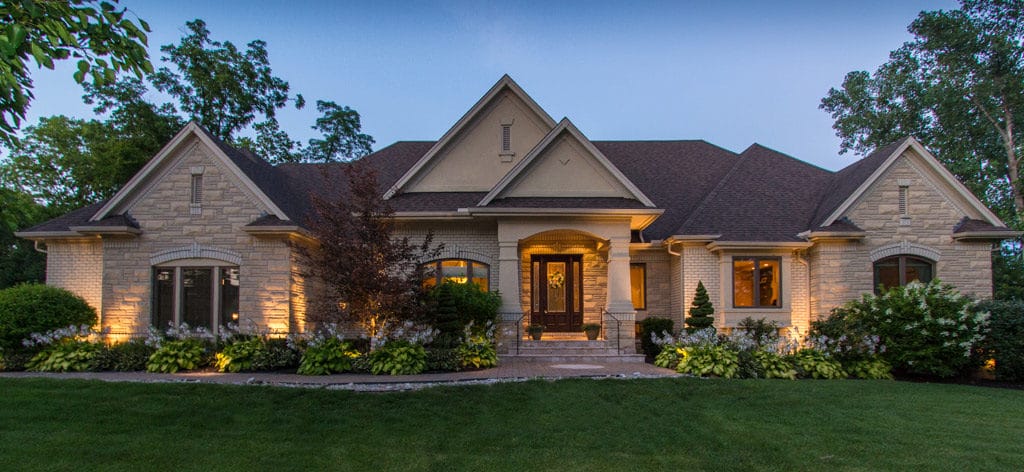 Ways to Create Real Estate Photos That Wow Buyers
Over half of home buyers are using the internet to look at potential homes in the areas they want to live. With millennials becoming the primary age group seeking to buy, that number will continue to rise. Thousands of listings on popular sites like Zillow are creating a lot of noise in the housing market. Make sure your property stands out with great real estate photos.
You can improve your real estate photos by doing the following:
Get a decent camera. This is the number one thing that will set your real estate photos apart from others. All pictures, no matter the subject, look better on a DSLR camera. For real estate photography, use a wide angle lens. It's usually sold separately from the camera but worth the investment.

Prep the home. Spend time prepping the house before taking pictures. If you plan for an all-day shoot, then you can wait until that day; otherwise, you need to prep the day before. Clear off surfaces, rearrange furniture to maximize the space of the room. Add a pop of color with a beautiful floral display. Take a few test shots and check them for things that may need to be fixed. Example: In the bathroom, the toilet seat should be down; all the light bulbs should match, the plunger should be stored in a closet and not beside the toilet.
Emphasize the best features in each room. A fireplace, a reading nook, large built-in bookshelves can all be unique features that buyers will love. Also, only post the best pictures. If the basement needs repair, you could leave that photo out, and the agent can list it in the description.
Weather and time of day matters. Avoid taking real estate photographs after a storm or when it has rained hard. The ground will be wet; there may be puddles in the driveway. You want to photograph the home when it looks it's best. However, if you can take a photograph of a house after it snows, that would be a photo to share. Some photographers refer to dusk as the "magic hour." It's the time of day that you can usually get the best shots.
Use editing software with care. Using editing software like Photoshop or Lightroom is a way to bring the light back to a photograph that may be a little too dark. You can play with the composition by manipulating the shades of green, magenta and blue. Never add features that are not there like a fireplace to a bare living room or an ocean view out of a window. You have to act ethically when selling your house.
Take a course. If you are looking to really enhance your skills as a real estate photographer, look for a course you can take that will help you grow your skills.
Check out the competition. Look at the houses around your area that are for sale. Check them out online. What do their photos look like? Can you take better shots of your house? This exercise is a great way to compete with yourself to do your very best work.
Real estate photos can be tricky. They are still one of the best marketing tools available to you to sell your home. The better the shot, the more likely your house will sell and for closer to full asking price. Need help with virtual staging? Contact us today to learn more about our realistic virtual staging packages.
"Our vacant property was listed for sale with no offers for over 90 days and after virtual staging of the photos took place, we instantly saw an increase in buyer traffic and got an offer in less than 4 weeks.  The buyers liked the photos which helped them with decorating ideas for the home."
JEANNIE THOMPSON, Agent | Long & Foster – Virginia
"The photos were beautiful and certainly gave life to my vacant listing and within the first week after posting the photos and the listing online, we got 4 offers and a full price offer was accepted.  Thank You!"
ANNMARIE DEL FRANCO, Agent | Blackstone Properties of CT – Connecticut
"I was thrilled with our virtual photos cause we got an offer just 5 days after posting the photos online!"
PEGGY RYAN-LANIGAN, Realtor | Lyon Real Estate – California
"My vacant property listing sat for about 3 weeks on the market and after posting the virtual photos by Virtually Staging Properties, I saw a 50% increase in buyer traffic and we got an offer just 1 day later.  The buyer's agent thought virtual staging was a great idea and was going to consider using it for their vacant listings."
TARIQ THOMAS, Agent | Thomas Holding Group – Pennsylvania
"We list all our vacant properties with virtually staged photos by VSP and we always get a contract within the first 2 -4 weeks after posting the listing along with the photos online.  Other agents comment on our virtual photos and we have referred numerous agents to you all because of the success we have had with your company! "
CYNDI OHRT, Realtor | Keller Williams Realty – Virginia