How Home Decor Trends Build Our Interior Design Inventory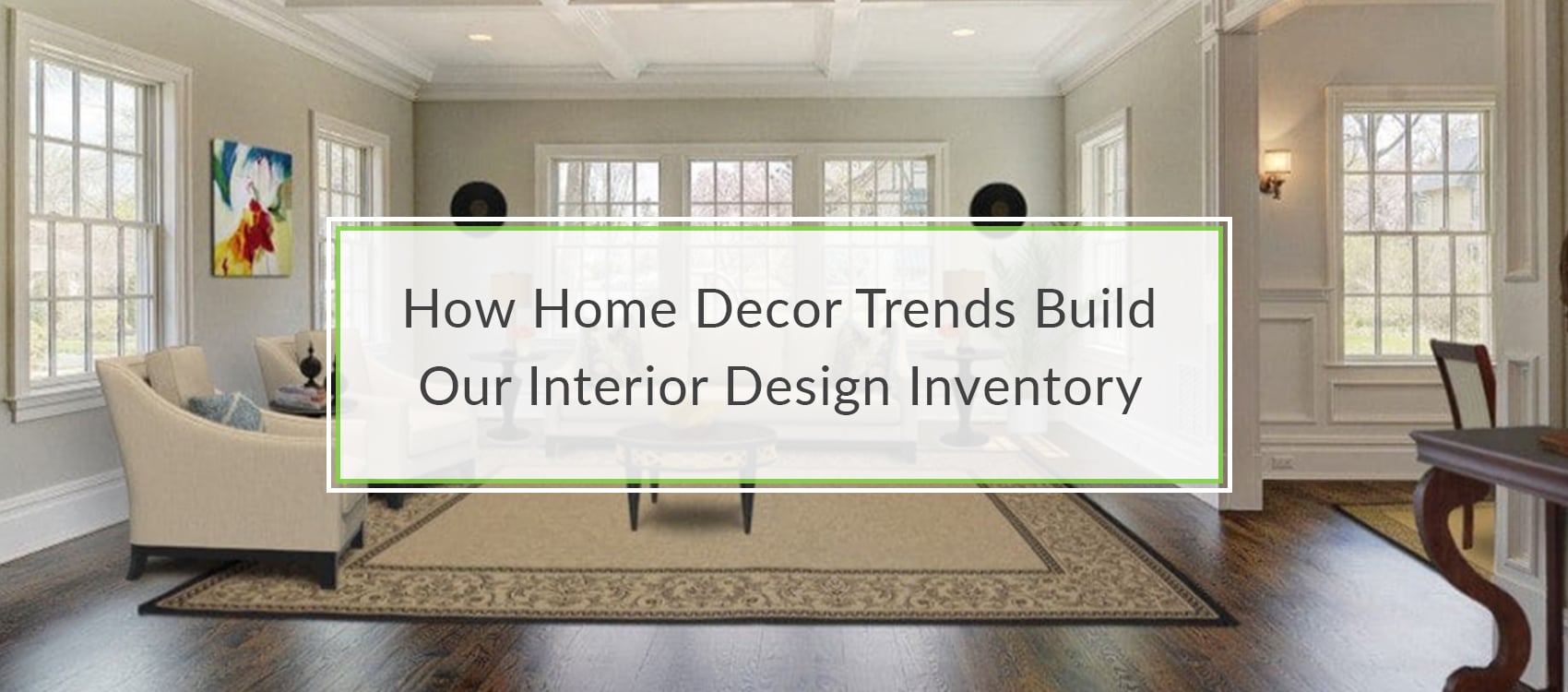 Virtual staging is a great new trend in the home staging industry that allows designers to take pictures of vacant properties and have them digitally furnished with furniture, accessories, and artwork. Because over 90 percent of home buyers look for properties online, having a listing that features beautiful pictures that also give a good feel of the room's dimensions and use of space make buyers more likely to schedule home tours.
Qualities To Look For In Virtual Staging Experts
Virtual home staging is a convenient, cost-effective option for home sellers. If your budget doesn't allow for in-person staging or if you're in a rural location where physical home staging isn't an option, virtual staging is an excellent solution.
When working with a virtual staging company, there are several considerations that set Virtually Staging Properties apart from the competition!
Look for Variety in Virtual Staging
When selecting a virtual staging company, visit the company's website and look at their gallery. Do their photographs offer a wide variety of design options or does it look like many of the same pieces are used over and over in their pictures?
Having a large portfolio of design elements and virtual furnishings allows the designer to select the best pieces for your space and factor in current elements such as wall color, flooring, and architectural style. Companies who use the same pieces over and over don't have the ability or option to be as particular to match the design to the property.
We are excited to offer a vast portfolio of furnishings and decorations which allow our design team to be selective in what they choose to design and stage our clients' photographs.
Look for a Background in Interior Design
While there are several differences between physical staging and live staging, the one thing that is the same is the need for knowledge of the interior design industry. We are excited to have Krisztina Bell, founder of our physical staging partner company, No Vacancy, to use her extensive experience in home staging, real estate, and interior design to select modern, stylish pieces to add to our portfolio of furnishings and décor.
Companies without interior design and physical staging knowledge are unlikely to offer the newest trends in their design portfolios nor are they likely to have the background that allows them to select pieces that highlight specific architectural styles, color palettes, and other factors.  We feel fortunate to have Krisztina's eye for detail and knowledge because we know that we have the pieces that will elevate any property, whether we are virtually staging a modern, urban loft, a charming craftsman, or a rustic vacation home.
Consider the Quality of the Virtually Staged Photos
As you look at photos in a virtual staging company's portfolio, consider the realism of the furnishings. Do the couches, beds, and chairs look as though they came from a furniture showroom, or do they look flat and just two dimensional? Also, look at how the pieces rest in the room – are they grounded or do they have a "floating" effect?
We offer unparalleled realism in our digitally staged photos so that prospective home buyers will be unable to tell the difference between photographs of a physically staged room and virtually staged photographs.
If you want your online home listing to captivate prospective buyers and entice them into scheduling home tours, contact Virtually Staging Properties! Our digitally designed photographs will elevate every part of the house including living areas, bedrooms, and even outdoor spaces. We offer competitive pricing and quick turn-around, so if you're ready to line up showings of your vacant property, reach out to us at (877)949-9797.
"Virtually Staging Properties offers a phenomenal service!  I have listings that have little to no furnishings and need to be brought to life and VSP does just that.  My clients love the product and my virtual photos get wonderful internet exposure.  I have sold every virtually staged home by VSP faster and will recommend the service to my Realtor colleagues.  Thank You!!"
IRINA BABB, Realtor | Re/Max Allegiance – Virginia
"Our vacant property was listed for sale with no offers for over 90 days and after virtual staging of the photos took place, we instantly saw an increase in buyer traffic and got an offer in less than 4 weeks.  The buyers liked the photos which helped them with decorating ideas for the home."
JEANNIE THOMPSON, Agent | Long & Foster – Virginia
"The unfurnished townhome we had listed had been on the market for 4 months until we decided to engage in virtual staging.  I had the townhome professionally photographed and then had the photos virtually staged and they were so realistic.  We had a binding contract within 2 weeks after posting the virtual photos!"
ERIC BROOKS, Realtor | Wydler Brooks Real Estate – Virginia
"I only post virtually staged photos by VSP for my vacant listings and it is an excellent service instead of having blank rooms for buyers to view online."
MARTHA MAY, Realtor | Koenig & Strey – Illinois
"Love the photos! I will be your most devoted client!  Thank You!!!"
PAMELA BELLLAH, Managing Broker | John L. Scott Real Estate – Washington