Home Improvement Projects from Now to New Year's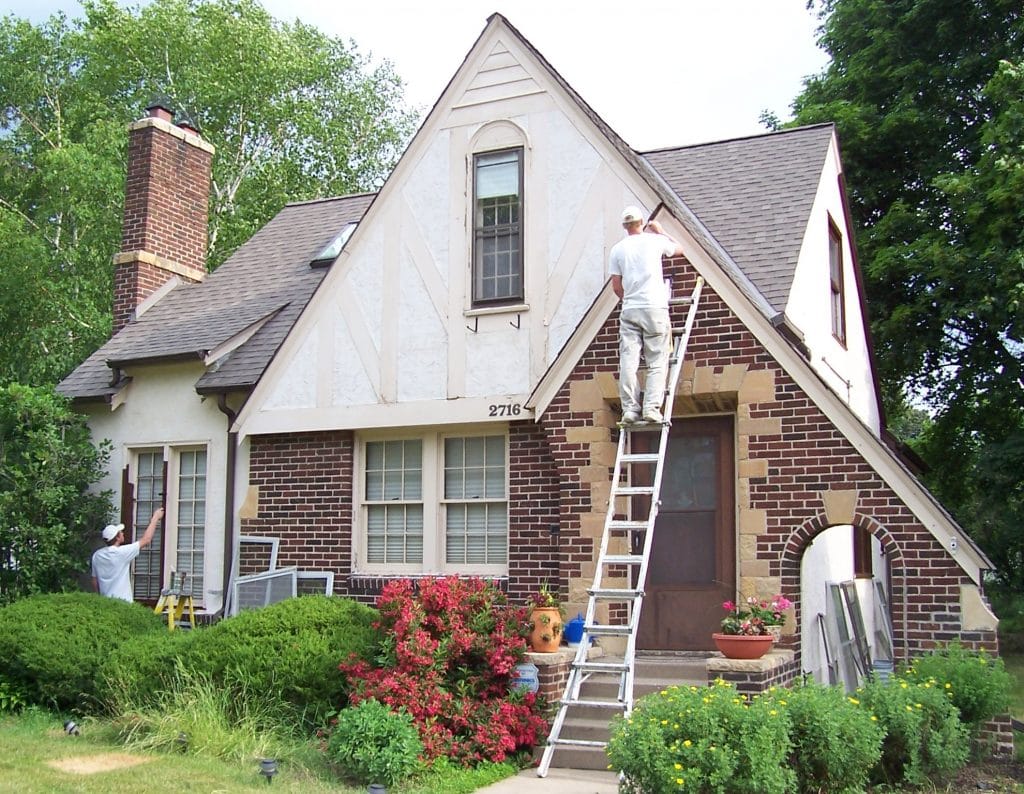 Tackling projects one at a time is a great way to be sure you get the most out of your efforts. Here are monthly home improvement project ideas to take you from now to New Year's.
June
Revitalize the Exterior – Pressure wash the exterior of your home, caulk, add weather stripping, and clean windows. June is the perfect time for a thorough cleaning before the heat of summer.
July
Fertilize the Lawn – In the South, temperatures really start to heat up in July and August. July is the ideal time to fertilize your lawn so it gets the nutrients it needs to survive and thrive in the summer heat.
August
Paint the Exterior – While it's still hot out, August temperatures are usually steady day-to-day. This is a great time to paint the exterior of your home without extreme temperatures ruining your paint.
September
Replace Windows – Replacing windows is best done when the outdoor temperatures stay steadily between 400F and 800F, making the month of September the perfect time tackle the project.
October
Upgrade Appliances – October is the best month to start thinking about updating appliances. Many retailers start holiday sales and promotions during the fall season. This is also the time of year when many manufacturers unveil new models.
November
Remodel Bathrooms – November is a good time to remodel your bathrooms because contractors usually have less business this time of year, which means you are more likely to get a good rate and a fast turnaround.
December
Build a Deck – Like bathroom renovating, December is also a great time to utilize the slow contractor season to build an outdoor deck. With less humidity and lower temperatures, your deck is likely to be more even, consistent, and have less warping.
For more home improvement ideas, visit our blog, or contact Virtually Staging Properties at 877.979.9797.
Source: https://www.trulia.com/blog/refinish-hardwood-floors-home-improvement-projects-for-every-month/
"Our vacant property was listed for sale with no offers for over 90 days and after virtual staging of the photos took place, we instantly saw an increase in buyer traffic and got an offer in less than 4 weeks.  The buyers liked the photos which helped them with decorating ideas for the home."
JEANNIE THOMPSON, Agent | Long & Foster – Virginia
"The unfurnished townhome we had listed had been on the market for 4 months until we decided to engage in virtual staging.  I had the townhome professionally photographed and then had the photos virtually staged and they were so realistic.  We had a binding contract within 2 weeks after posting the virtual photos!"
ERIC BROOKS, Realtor | Wydler Brooks Real Estate – Virginia
"My vacant property listing sat for about 3 weeks on the market and after posting the virtual photos by Virtually Staging Properties, I saw a 50% increase in buyer traffic and we got an offer just 1 day later.  The buyer's agent thought virtual staging was a great idea and was going to consider using it for their vacant listings."
TARIQ THOMAS, Agent | Thomas Holding Group – Pennsylvania
"We received 2 offers in less than a week and a half.  The property was listed with vacant photos for over 220 days on the market with no offers.  Many buyers passed on the house but after posting the virtual photos, they changed their minds and we definitely saw an increase in buyer traffic!"
TRISH BRADLEY, Agent | Rutledge Properties – Massachusettes
"After posting the virtually staged photos I saw an increase in showings and we got my vacant listing under contract in less than 14 days! "
PAUL HERRICK, Realtor | Keller Williams Realty – Massachusetts