5 Etiquette Tips for Every Home Seller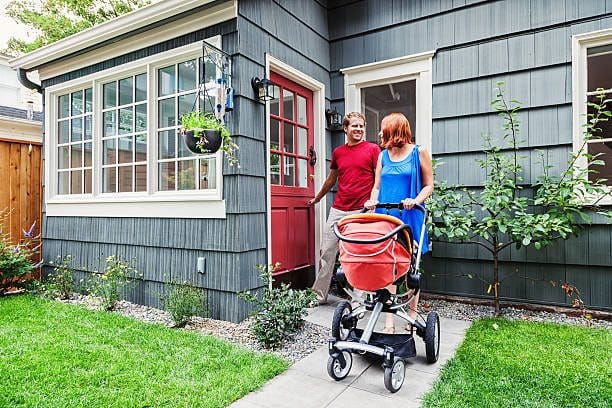 Did you know that when selling your home your attitude and behavior is almost as important as the physical attributes of your home? Help potential home buyers connect positively with you and your home with these 5 etiquette tips for every home seller.
Leave During Showings – Even though you know your home inside out (literally), it is good etiquette to leave during showings. This allows potential buyers a chance to really look at the house, and allows the real estate agent to do his or her job.
Take Pets With You – Not all potential buyers of your home will love your pets as much as you do. It is always advisable to take your pets out of the home during showings. There are several reasons – allergic reactions, distractions, and potential messes.
Make Sure There is Parking Space – When you know your home is being shown, make sure there is room in the driveway for potential buyers to park. It is also best to avoid parking in the road in front of your home, as this can block the view and detract from curb appeal.
Have Important Documents Handy – Even if you aren't there to answer questions in person, make sure you leave relevant documents accessible to your agent and potential buyers. This may include inspection reports, proof of repairs, appraisal, tax information, etc.
Be Patient – Of course you want to sell your home in a timely manner. But remember that in real estate, patience is a virtue. Try not to rush potential buyers or seem to anxious about selling.
For more tips, visit our blog, or call Virtually Staging Properties to learn more about our services.
Source: https://www.bhgre.com/bhgrelife/5-etiquette-rules-every-seller-know/?pps=full_pos
"Virtually Staging Properties offers a phenomenal service!  I have listings that have little to no furnishings and need to be brought to life and VSP does just that.  My clients love the product and my virtual photos get wonderful internet exposure.  I have sold every virtually staged home by VSP faster and will recommend the service to my Realtor colleagues.  Thank You!!"
IRINA BABB, Realtor | Re/Max Allegiance – Virginia
"I was thrilled with our virtual photos cause we got an offer just 5 days after posting the photos online!"
PEGGY RYAN-LANIGAN, Realtor | Lyon Real Estate – California
"We received 2 offers in less than a week and a half.  The property was listed with vacant photos for over 220 days on the market with no offers.  Many buyers passed on the house but after posting the virtual photos, they changed their minds and we definitely saw an increase in buyer traffic!"
TRISH BRADLEY, Agent | Rutledge Properties – Massachusettes
"My vacant property listing sat for about 3 weeks on the market and after posting the virtual photos by Virtually Staging Properties, I saw a 50% increase in buyer traffic and we got an offer just 1 day later.  The buyer's agent thought virtual staging was a great idea and was going to consider using it for their vacant listings."
TARIQ THOMAS, Agent | Thomas Holding Group – Pennsylvania
"The photos were beautiful and certainly gave life to my vacant listing and within the first week after posting the photos and the listing online, we got 4 offers and a full price offer was accepted.  Thank You!"
ANNMARIE DEL FRANCO, Agent | Blackstone Properties of CT – Connecticut