5 Sizzling Summer Design Trends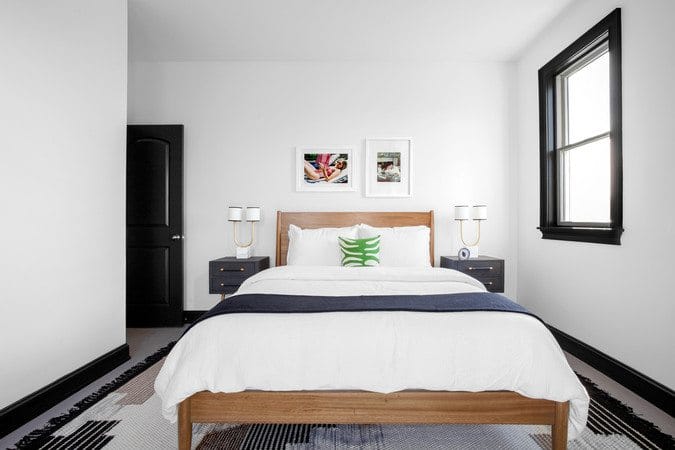 Summer is nearly here and it's time to get ready to heat things up!  So why not update your interior living spaces so they can reflect the season's playful and relaxed mood.  Check out these 5 sizzling home design trends for summer to get you started with style!
Bright White
All-white color palettes are popular for summer, especially in bathrooms and kitchens. White walls, counters, and accents create a bright, open feel. Furnish bright white rooms with light, easy furniture and fixtures like acrylic and metal to really open up the space.
Bold Furniture
You may decide that all-white isn't for you, but you don't have to forgo the benefits of white entirely. Use crisp white paint for the walls, and instead, opt for bold color furniture and accents in tertiary colors. Some of the most popular tertiary colors for summer are magenta, violet, amber, teal/aqua, and lime green.
Playful Sculptures
Add personality to your home with playful sculptures that speak to your own personality. Think whimsical, unusual, and outside the box when it comes to sculptures. Choose pieces that represent you, your style, and your home rather than traditional matched pieces.
Painted Tile
One of the hottest trends hitting the home decorating scene right now is painted concrete tiles. The designs range from basic patterns to intricate details, and are accessible to practically every budget. Painted tiles also are suitable for a variety of design schemes, including modern or vintage.
Color Pops
Another popular design element this season is small-yet-bold pops of color. In otherwise muted or neutral rooms, add one small pop of bold, brilliant color, such as an accent chair, painting, throw pillows, or accent rug.
For more home design ideas, visit our blog or contact Virtually Staging Properties at 877.949.9797. We offer a variety of services for home staging, and are a leader in virtual staging.
source: http://www.hgtv.com/design/decorating/design-101/designers-share-their-top-design-trends-for-summer-pictures
"Virtually Staging Properties offers a phenomenal service!  I have listings that have little to no furnishings and need to be brought to life and VSP does just that.  My clients love the product and my virtual photos get wonderful internet exposure.  I have sold every virtually staged home by VSP faster and will recommend the service to my Realtor colleagues.  Thank You!!"
IRINA BABB, Realtor | Re/Max Allegiance – Virginia
"Love the photos! I will be your most devoted client!  Thank You!!!"
PAMELA BELLLAH, Managing Broker | John L. Scott Real Estate – Washington
"Your virtual staging product is sensational! The efficiency condo I had listed was in a community of 60+ units for sale and had no offers.  After posting the 3 virtually staged photos of my unit, I got an offer within 5 days and beat out all the competing units listed in the same price range.  Thanks for a great job!"
SUE MILLER, Realtor | Re/Max of Naperville – Illinois
"The unfurnished townhome we had listed had been on the market for 4 months until we decided to engage in virtual staging.  I had the townhome professionally photographed and then had the photos virtually staged and they were so realistic.  We had a binding contract within 2 weeks after posting the virtual photos!"
ERIC BROOKS, Realtor | Wydler Brooks Real Estate – Virginia
"I only post virtually staged photos by VSP for my vacant listings and it is an excellent service instead of having blank rooms for buyers to view online."
MARTHA MAY, Realtor | Koenig & Strey – Illinois