7 Ways to Style a Fireplace Mantel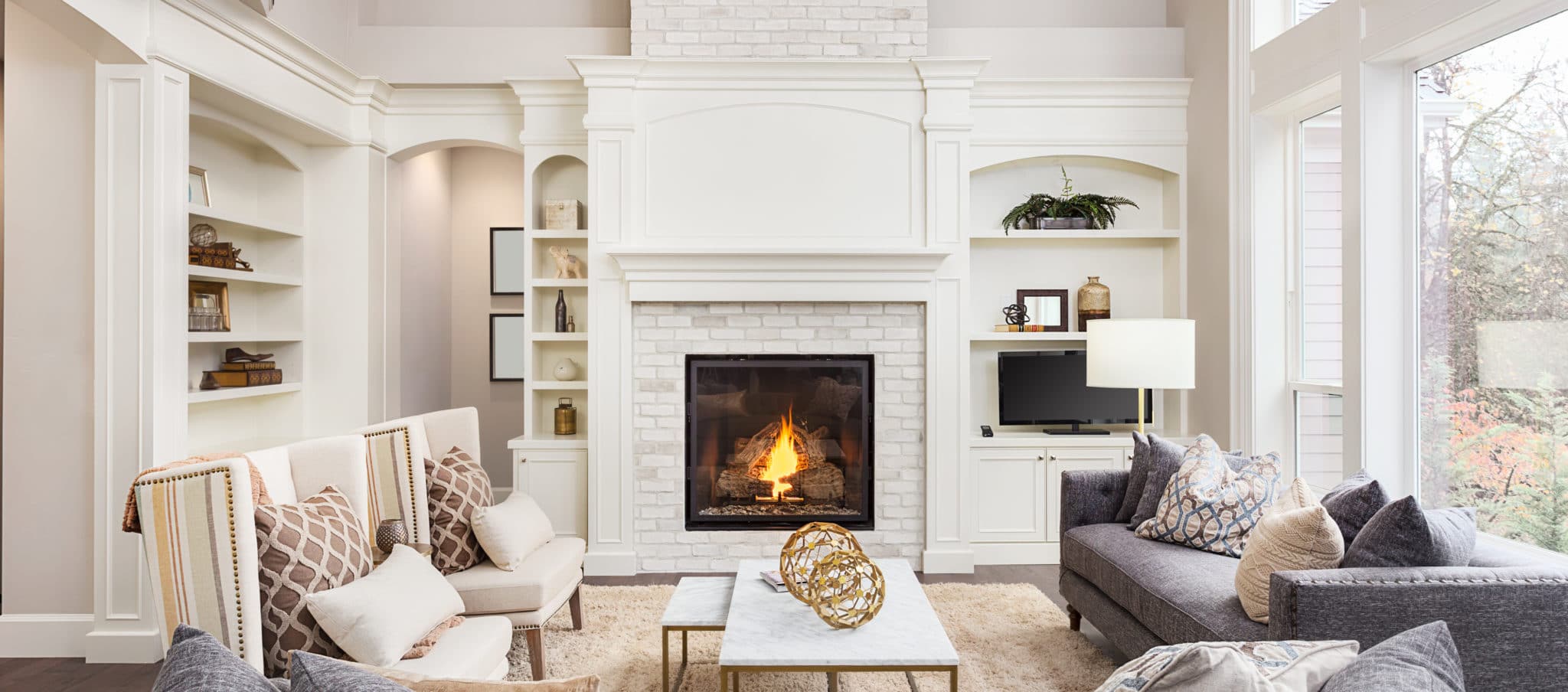 Find the Right Home Staging Mix for Your Fireplace Mantel Display
A mantel or fireplace can be the focal point of any room. During home staging, it can be difficult to find the right balance between enhancing the focal point and overcrowding it. The right mantel display can add color, texture, and eye-catching design to a space without drawing away from the natural beauty of the home. Here are our 7 best tips for styling a mantel during the home staging process: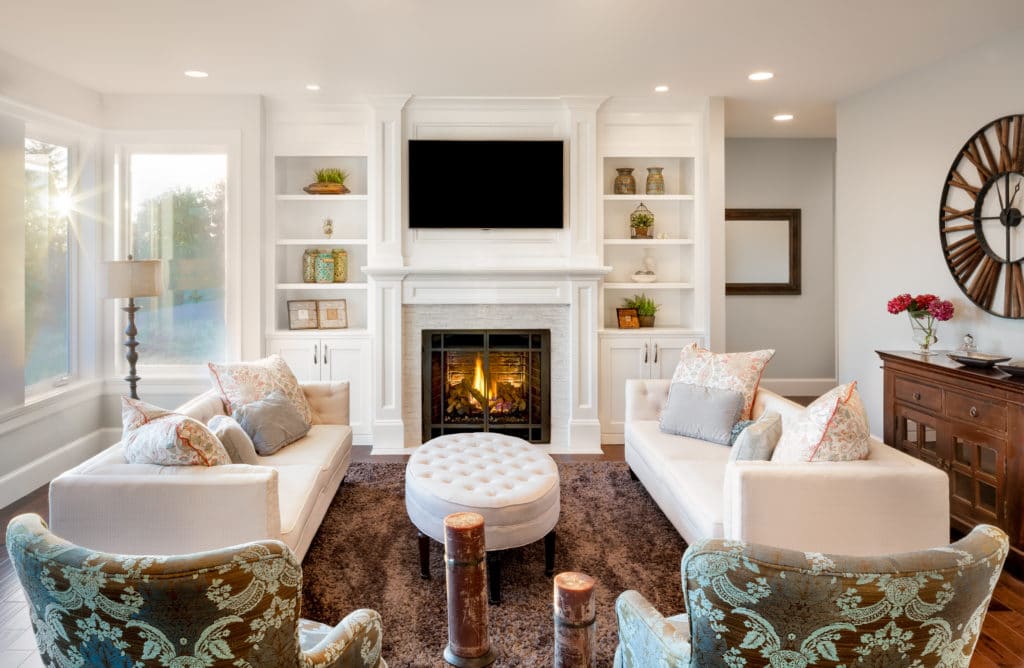 1.  Rule of Three.
For the most aesthetically pleasing look, group objects in sets of three. Examples include three different size vases, candles, or complementary items.
2. Less is More.
If you are creating a statement wall around a mantel, add one large piece of vibrant artwork that accents the rest of the colors in the room. This will create an uncluttered, vibrant aesthetic for the space.
3. Balance.
To create a divided yet cohesive look, place a large piece of art or a mirror above the mantel and frame any or all sides with smaller accessory pieces. To do this, center one piece and imagine a vertical or horizontal line through the middle.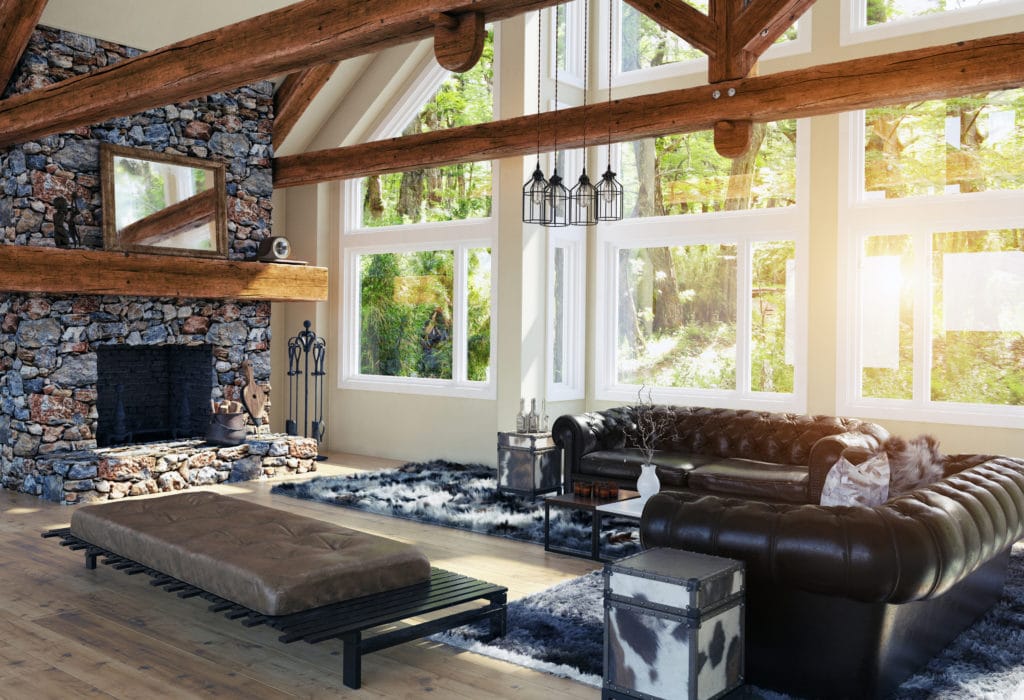 4. Visual Aesthetic.
Place a large mirror on the mantel, or hang it close to the mantel as a backdrop. Place items in front of the mirror to add depth.
5. Avoid the Black Hole.
When a fireplace is not in use, it can look a bit like a black hole in an otherwise aesthetically pleasing room. Avoid the black hole by staging a fireplace with large vases, a selection of pillar candles, or well maintained birch logs.
6. Avoid the Nails.
Instead of pulling out the power tools and wall anchors to hang photos or artwork, place photos, artwork, or mirrors on the mantel leaning against the wall. A selection of two or three complementary framed pieces can result in a very pleasing display.
7. Add some Color. Neutral rooms need color. Use the mantel as a way to add a splash of color by placing a bouquet of colorful flowers. Vibrant oranges and reds can bring a bright pop of fresh color to any neutral space.
Use these styling tips during the home staging process to take any fireplace mantel from plain to fantastic. Styling a fireplace mantel is a great way to add color and personality to any room, and is a great tool for physical or virtual home staging.
"Your virtual staging product is sensational! The efficiency condo I had listed was in a community of 60+ units for sale and had no offers.  After posting the 3 virtually staged photos of my unit, I got an offer within 5 days and beat out all the competing units listed in the same price range.  Thanks for a great job!"
SUE MILLER, Realtor | Re/Max of Naperville – Illinois
"The photos were beautiful and certainly gave life to my vacant listing and within the first week after posting the photos and the listing online, we got 4 offers and a full price offer was accepted.  Thank You!"
ANNMARIE DEL FRANCO, Agent | Blackstone Properties of CT – Connecticut
"I only post virtually staged photos by VSP for my vacant listings and it is an excellent service instead of having blank rooms for buyers to view online."
MARTHA MAY, Realtor | Koenig & Strey – Illinois
"Our vacant property was listed for sale with no offers for over 90 days and after virtual staging of the photos took place, we instantly saw an increase in buyer traffic and got an offer in less than 4 weeks.  The buyers liked the photos which helped them with decorating ideas for the home."
JEANNIE THOMPSON, Agent | Long & Foster – Virginia
"After posting the virtually staged photos I saw an increase in showings and we got my vacant listing under contract in less than 14 days! "
PAUL HERRICK, Realtor | Keller Williams Realty – Massachusetts