Quick and Stress Free Holiday Decorating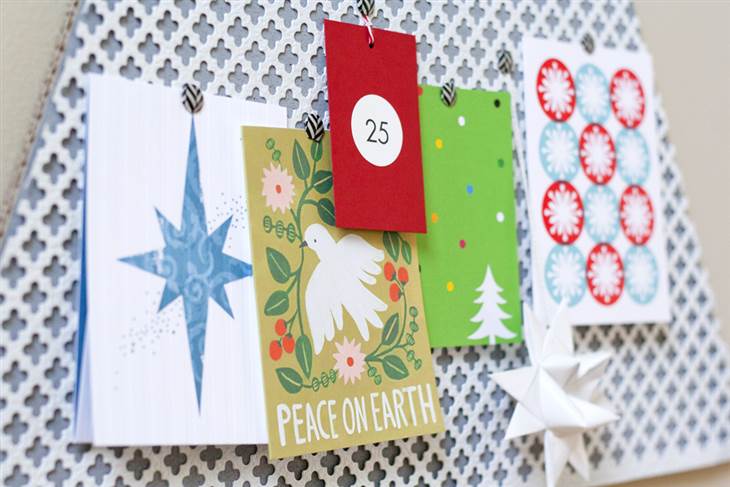 9 Decorating Tips to Add Holiday Cheer at Home
The song "Deck the Halls" rings true for many Americans who immensely enjoy holiday decorating. There are many people, however, who feel overwhelmed with decorating, and yet others who do not know where to start. As Christmas draws near, try these nine easy tips for room decorating that will add style and holiday cheer in an instant.

1. Cover the Mantel. Bring the freshness of the outdoors in by covering the mantel with pine garland, candles, and fresh red and white roses.
2. Top the Tree. Instead of the traditional angel, personalize the Christmas tree with a monogrammed letter on top. Blank letters are sold at most craft and hobby stores, and can be easily painted for a finished, festive feel.
3. Hang a Wreath. Bring the holiday spirit to the exterior of the home by hanging a wreath on the front door. Use sparkly, bold colors, bells, garland, or ornaments to customize the wreath to mirror the atmosphere on the inside.
4. Wrap Gifts. Skip the classic Santa Claus wrapping paper in favor of bright colors like apple green, silver, or soft pink. Or, choose a different wrapping paper for each person you are presenting a gift to.
5. Group Gifts. Group gifts together based on their labels. Place all of the gifts for each family member or friend in respective white buckets or containers. This optimizes space and provides easy access to who gets what.
6. Arrange Candles. Use garland and glass ornaments to create a "bed" for candles. Use a shallow serving dish or platter as the base, and use multiple heights and sizes of candle.
7. Dress the Fireplace. Hanging the stockings can be fashionable and aesthetically pleasing. Choose white fluffy stockings for a cozy, snowy feel, or vibrant colors to mirror the excitement in the room.
8. Display Holiday Cards. Place holiday cards in the grooved edges of mirrors or shutters. Displaying colorful cards or photo cards are a great way to bring loved ones closer as the holidays approach.
9. Make a Centerpiece. Be creative and make a personalized centerpiece that speaks to the overall vibe of the home. Battery operated candles are excellent for the dining room table, and look fantastic surrounded by silver jingle bells.
For quick, easy room decorating, follow these nine tips for adding holiday cheer.
"I was thrilled with our virtual photos cause we got an offer just 5 days after posting the photos online!"
PEGGY RYAN-LANIGAN, Realtor | Lyon Real Estate – California
"I only post virtually staged photos by VSP for my vacant listings and it is an excellent service instead of having blank rooms for buyers to view online."
MARTHA MAY, Realtor | Koenig & Strey – Illinois
"We received 2 offers in less than a week and a half.  The property was listed with vacant photos for over 220 days on the market with no offers.  Many buyers passed on the house but after posting the virtual photos, they changed their minds and we definitely saw an increase in buyer traffic!"
TRISH BRADLEY, Agent | Rutledge Properties – Massachusettes
"The unfurnished townhome we had listed had been on the market for 4 months until we decided to engage in virtual staging.  I had the townhome professionally photographed and then had the photos virtually staged and they were so realistic.  We had a binding contract within 2 weeks after posting the virtual photos!"
ERIC BROOKS, Realtor | Wydler Brooks Real Estate – Virginia
"The photos were beautiful and certainly gave life to my vacant listing and within the first week after posting the photos and the listing online, we got 4 offers and a full price offer was accepted.  Thank You!"
ANNMARIE DEL FRANCO, Agent | Blackstone Properties of CT – Connecticut