Spring Has Sprung: Time To Organize Your Closets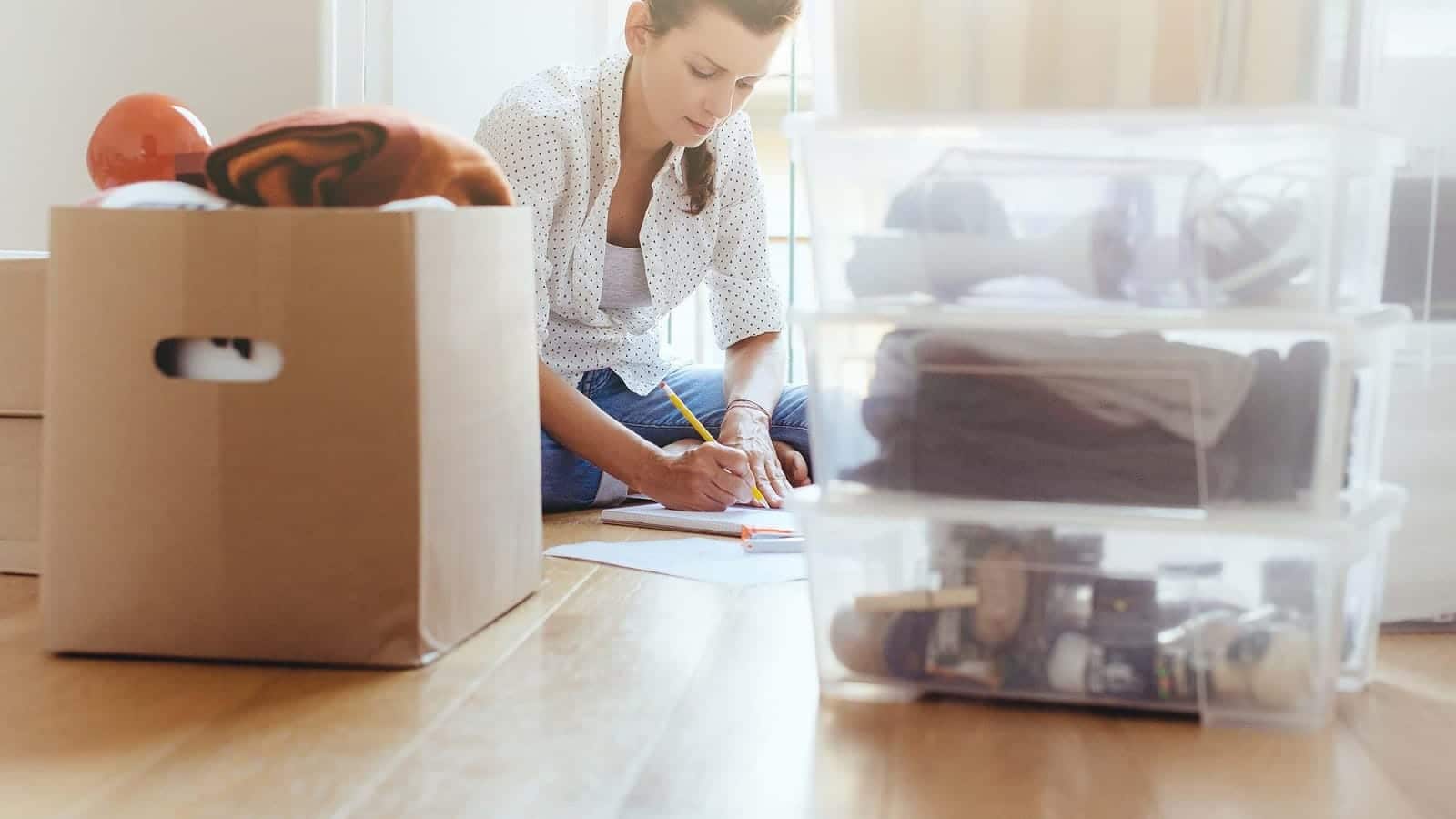 Spring Has Sprung: Time To Organize Your Closets
No matter what size your closet is, the truth is that these closed off areas often become a haven for forgotten items, clothes we no longer wear, and items we want hidden from sight. Now that spring and summer is upon  us, it is the perfect time to clean out and organize your closets to maximize space and improve organization for your home, and your life. Here are 10 helpful tips for organizing your closets:
A Clean Slate:

When you first start cleaning and organizing your closets, take the time to remove all items first, separating them into piles of items you want to keep, donate, or toss. This also allows you to view the closet empty, and assess the potential for optimizing the space and being creative.

Shine and Polish:

Once your closets are empty, take the time to thoroughly clean them. Wipe down shelves to remove dust, vacuum, and wipe down any surfaces.

Swap it Out:

If you regularly use a dry cleaner, remove all the plastic covers and replace them with canvas bags. Plastic bags can retain moisture causing your clothes to deteriorate or discolor.

Choose the Right Hangers:

Resist the urge to hang on to those old flimsy wire hangers you have in your closet. They can easily become misshapen, and sometimes the coating rubs off leaving stains. Using strong plastic hangers will eliminate the potential for both.

Organize your Organization:

Once you have the items in your closet organized, organize them further as desired. You can organize clothing and shoes by type, color, or season. This makes finding the items you need much easier.

Hanging Helps:

Use the space in your closet for hanging to your advantage. If your closet has two rods for hanging, use the space wisely by hanging items that will not touch the floor on the bottom, and longer items on the top. Extra or bulky items (think blue jeans and sweaters) can be folded and placed on the shelves.

Show Off the Shoes:

If you wear certain shoes more often than others, place those close to the front where you have easy access. If you use a floor organizer, arrange shoes with one shoe facing the front and the other facing the back so you can easily see the heel and toe together before making your selection. Another space saver is a hanging shoe rack with clear sides.

Use the Shelves:

Most closets have at least one row of shelves. Use this space to store items you do not access often, such as off-season garments, shoes, accessories, or miscellaneous items. Use clear bins with lids to keep items dust free and easily accessible when needed.

Accessorize:

If you have space on your hanging rod, hang your belts, bags, and scarves so you can easily see what you have.

Freshen it Up:

Use a sachet or air freshener to add a soft clean scent to your closet. Be sure to choose a scent that is light, reflects your personality, and will not aggravate allergies.
With these 10 tips, you can clean and organize your closet, maximize your space, and minimize clutter. For more ideas to inspire your spring and summer, visit our Pinterest board "Stuff We Love For Spring" at https://www.pinterest.com/virtualstaging/stuff-we-love-for-spring/. To learn more about home staging, contact Virtually Staging Properties at 877.949.9797
"Our vacant property was listed for sale with no offers for over 90 days and after virtual staging of the photos took place, we instantly saw an increase in buyer traffic and got an offer in less than 4 weeks.  The buyers liked the photos which helped them with decorating ideas for the home."
JEANNIE THOMPSON, Agent | Long & Foster – Virginia
"After posting the virtually staged photos I saw an increase in showings and we got my vacant listing under contract in less than 14 days! "
PAUL HERRICK, Realtor | Keller Williams Realty – Massachusetts
"Virtually Staging Properties offers a phenomenal service!  I have listings that have little to no furnishings and need to be brought to life and VSP does just that.  My clients love the product and my virtual photos get wonderful internet exposure.  I have sold every virtually staged home by VSP faster and will recommend the service to my Realtor colleagues.  Thank You!!"
IRINA BABB, Realtor | Re/Max Allegiance – Virginia
"We list all our vacant properties with virtually staged photos by VSP and we always get a contract within the first 2 -4 weeks after posting the listing along with the photos online.  Other agents comment on our virtual photos and we have referred numerous agents to you all because of the success we have had with your company! "
CYNDI OHRT, Realtor | Keller Williams Realty – Virginia
"My vacant property listing sat for about 3 weeks on the market and after posting the virtual photos by Virtually Staging Properties, I saw a 50% increase in buyer traffic and we got an offer just 1 day later.  The buyer's agent thought virtual staging was a great idea and was going to consider using it for their vacant listings."
TARIQ THOMAS, Agent | Thomas Holding Group – Pennsylvania